NASA's lunar orbiter has its second, clearer look on China's Chang'e-4 probe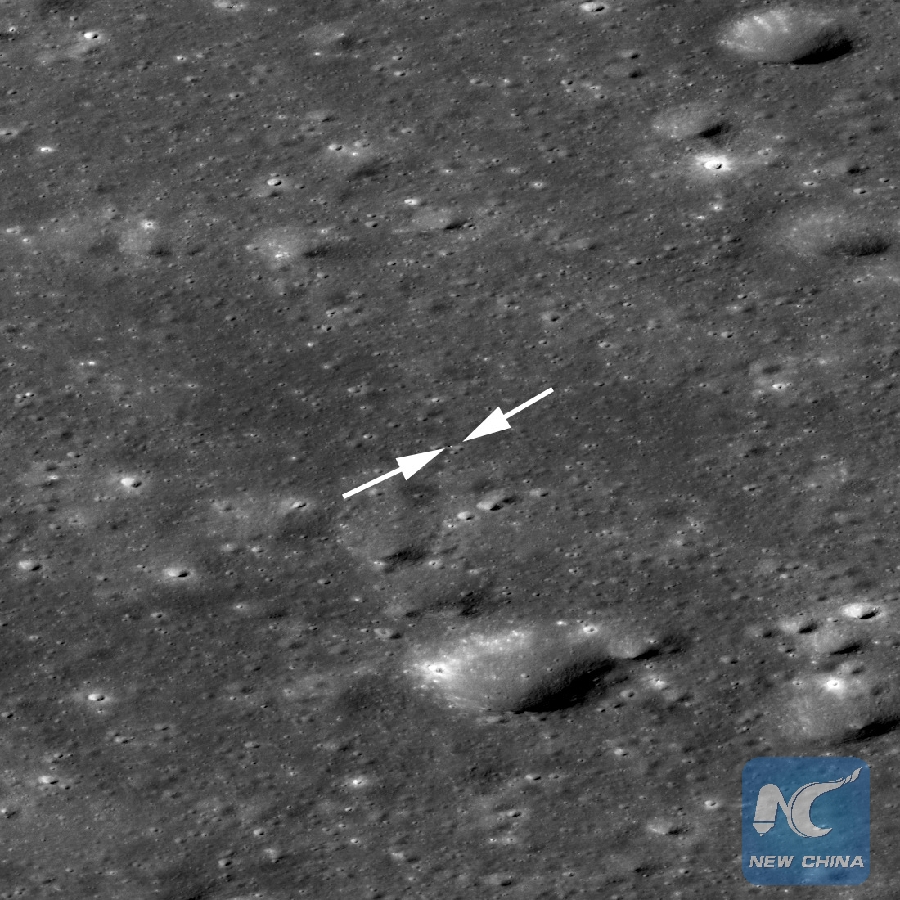 Chang'e-4 lander (near tip of left arrow) and rover (near tip of right arrow) nestled among craters on the floor of Von Karman crater. Image is 1,700 meters wide across the center. (Photo/Xinhua)
WASHINGTON - The United States space agency NASA's lunar orbiter has observed the landing site of China's Chang'e-4 lunar probe for the second time and in a higher definition.
NASA announced Friday that its Lunar Reconnaissance Orbiter (LRO) acquired a new shot on Chang'e-4 landing site the day after it did so on Jan 30.
This time, LRO, a NASA spacecraft orbiting the Moon, moved closer to the floor of Von Karman crater and tilted to capture the Yutu-2 rover in two pixels just north of the lander, according to NASA.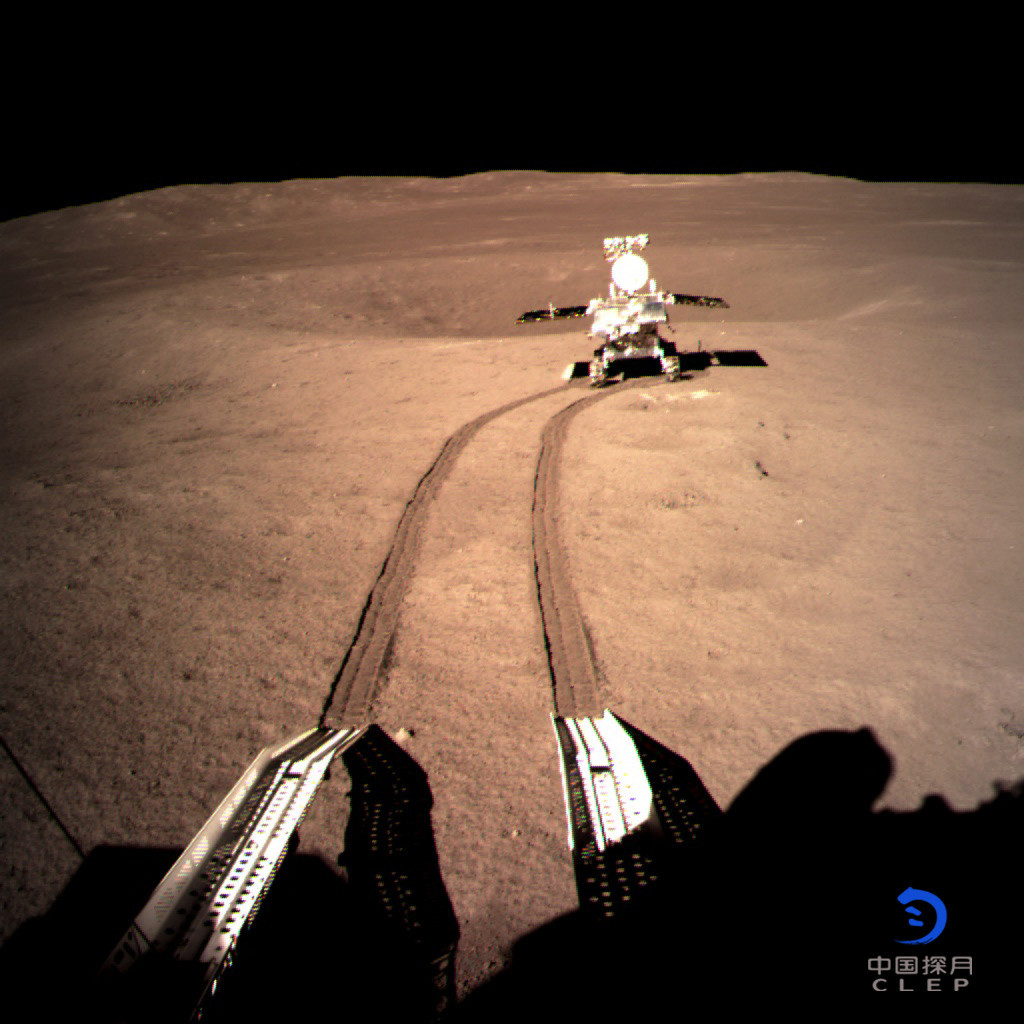 This handout image taken on January 3, 2019 shows China's lunar rover, Yutu-2, or Jade Rabbit-2, leaving the first ever "footprint" after rolling down a track extending from China's robotic lunar probe Chang'e 4 lander on the far side of the moon. (Photo/IC)
The rover was not discernible and the Chang'e-4 lander was only a few pixels across in its first shot. Chang'e-4 probe comprises a lander and a rover, and the rover is smaller than the lander.
In the picture released by LRO's scientific team from Arizona University on Friday, Chang'e-4 lander and rover nestled among craters on the floor of Von Karman crater. Even shadows cast by the lander and rover are visible.
Chang'e-4 probe, launched on Dec 8 in 2018, landed on the Von Karman Crater in the South Pole-Aitken Basin on the far side of the moon on Jan. 3.
NASA released its first look of China's Chang'e-4 Lunar Landing Site on Wednesday.