New eWallet service helps stray pets find way back home
HANGZHOU, Jan. 31 (Xinhua) -- For the growing number of pet owners in China, it is devastating to lose one's cherished animal companion. A new service launched by Alipay, a major mobile payment platform, may help increase the chances of stray pets finding their way back home.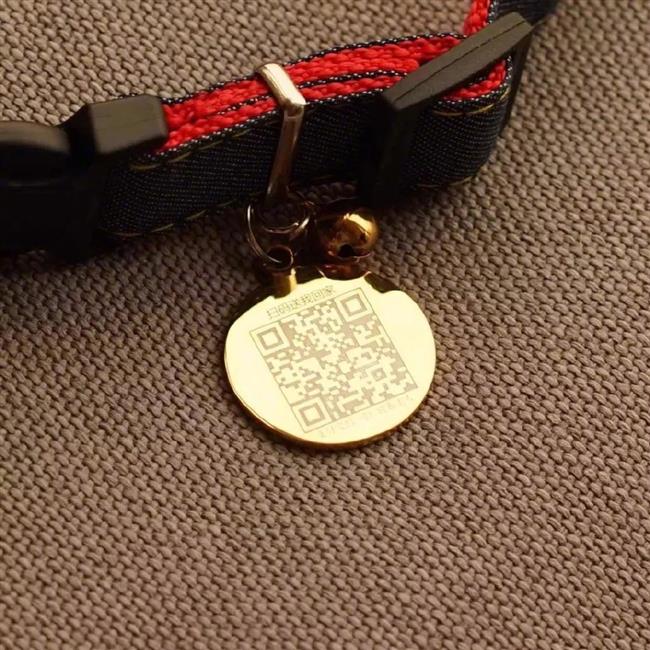 Photo: Shine.cn
When an unaccompanied animal wearing a QR-format "Pet Code" is spotted in public, any good Samaritan can scan the code using Alipay's mobile app to find out who the owner is and how to contact them after going through an anti-harassment process, explained Cong Yundan, an engineer in charge of the charitable project.
"I hope that the Pet Code can become a ticket home for the pets who have gone astray," said the 35-year-old IT professional.
Cong first came up with the idea of a "Pet Code" last year when he was watching "Einstein and Einstein," a domestic blockbuster on a young girl's bittersweet journey in search of her stolen dog.
People's sorrow over lost or kidnapped pets touched Cong's heart as he researched on.
"I lost you. It felt like my carnal body was stripped bare of my soul. The search went on from dawn to dark and dark back to dawn, and I knew you wouldn't come back. But the dim light of hope refused to be put out..." reads one of the online posts about the pain of losing a beloved pet.
"I felt the urge to do something about it," said the engineer. He joined forces with other five to six colleagues to form a special tech squad to tackle the problem with their combined knowledge.
Online statistics show that only 20 percent of pet dogs and cats that went astray are so lucky to be found and returned to their owners.
From other sources, Cong was informed that when a pet is lost for over 24 hours, the chance of locating the pet with physical posters could be less than 1 percent, but the possibility of receiving spam calls is 30 times higher than receiving one with genuine information.
The "Pet Code" service can safely protect the privacy of the owner and the person who finds the lost pet while it creates communication between the two using virtual phone numbers and a security mechanism to block malicious contacts, Cong said.
"Advanced technologies should play a vital part in making the world a better place for both humans and our furry friends, starting with a safer and more effective pet location services," he suggested.
One day after its quiet, unpublicized launch in late January, the service received over 3,300 orders. For 9.90 yuan (1.47 USD), which only covers the production cost and postage fee, the pet owner will receive a physical plate with the Pet Code lasered on it.
The coding was finished in two weeks, but for three more months, Cong and his teammates looked for the best supplier with the most reasonable quality-price ratio from over a dozen candidates, in order to ensure that the price would not skyrocket and that anyone could afford it, he said.
Orders for the Pet Code keep pouring in. It exceeded Cong's expectations and encouraged the team. "We are very happy that our Pet Code has been recognized by the users and society," he expressed. "I hope that Pet Code can help provide greater protection for our animal companions."
In addition to pet codes for dogs, a similar service specifically designed for cats is expected to be launched in the future.
"This project has nothing to do with KPIs (Key Performance Indicators, a commonly applied employee assessment system). It has nothing to do with money. We do these things only to use our technological skills to make the world a little better," Cong said.