A closer look at China's tracking vessel behind space missions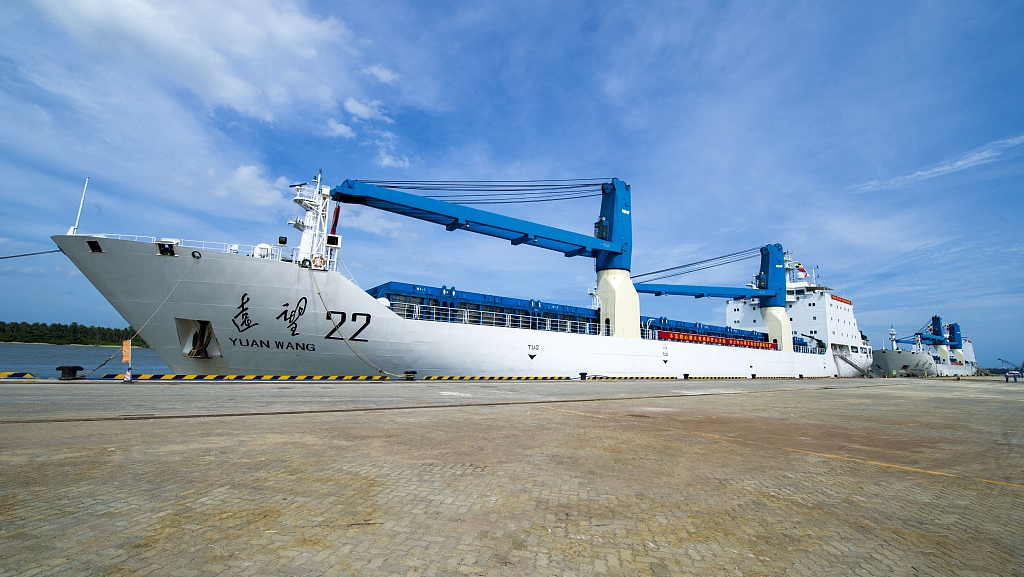 ‍With a high-pitched whistle, China's ocean-going tracking vessel Yuanwang-3 started sailing, heading for a satellite maritime tracking and control mission in a predetermined area in the South Pacific on Saturday.
This marked its second voyage of the year after returning from the two-month-long mission to track and collect data of BeiDou satellites and a relay satellite on May 5.
As second-generation spacecraft tracking vessel, Yuanwang-3 is responsible for maritime monitoring and communication missions of some spacecraft and satellites.
Its family, with a fleet of seven members named from one to seven, has actively participated in plenty of major space missions in China including the Chang'e lunar probe, manned space flights, and BeiDou Satellite launches.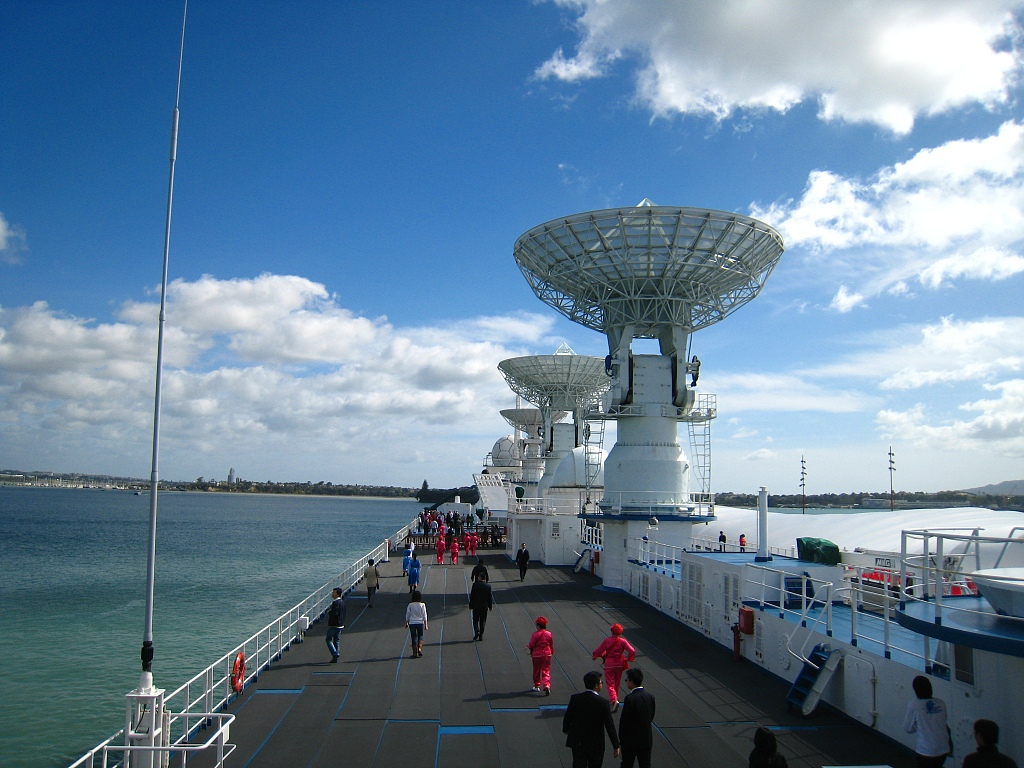 Yuanwang-6 is having its replenishment in Auckland. /VCG Photo
In the 1960s, when the then ground monitoring and data tracking system could not satisfy the space mission tests, the need for a larger test site to cover the long-range launch became urgent.
After doing the survey, an ideal location was locked on the South Pacific Ocean, a distance of about 10,000 kilometers away from the launching pad.
Outlining the test site was just the first step. In 1965, the then Premier Zhou Enlai put forward the idea of "developing China's own space ocean-going tracking ship", making the vessel-building project officially on the agenda.
The self-made ships born to carry out tasks in the area came out in succession.
The Yuanwang family is equipped with a thorough navigation measurement system.
In addition to the optical, astronomical, inertial, radio navigation equipment that are commonly seen in general ships, these vessels are also installed with a piece of satellite navigation equipment and sonar beacon navigation equipment to ensure research accuracy when collecting data from the missile, satellite, and spacecraft launches.