Study reveals mechanism behind ginger's warming effect on body
BEIJING, June 2 (Xinhua) -- Ginger is known to have a warming effect on the body in Traditional Chinese Medicine (TCM). Chinese researchers have found the protein regulating networks behind the effect.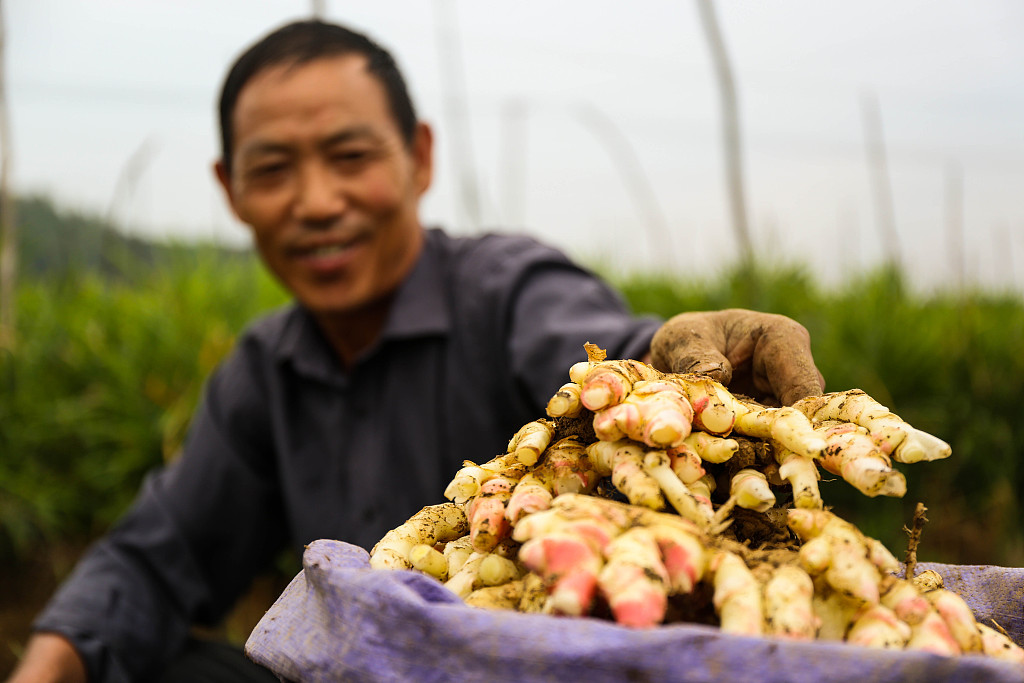 File photo: VCG
Researchers from China's Lanzhou University searched the two main active ingredients in ginger, namely 6-gingerol and 6-shaogaol in medical literature and a protein database, and identified proteins targeted or regulated by these two compounds.
They then pieced together likely compound-protein and functional protein-protein interactions to build up a picture of the underlying regulating networks in the stomach and the small intestine that may make the body respond to ginger compounds.
Reporting in the International Journal of Computational Biology and Drug Design, the researchers said a total of five key metabolic processes were linked to the warming effect of ginger.
Meanwhile, the two main bio-active compounds in ginger have regulating effects on adenosine triphosphate (ATP), the primary carrier of energy in cells; glycogen, a type of glucose serving as a form of energy storage in animals; glycolipid, a type of lipid to contribute energy and act as a marker for cellular recognition; coenzyme, a non-protein compound that binds with an enzyme to catalyze a reaction; and fatty acid that can help the body process cholesterol.
The researchers said that their study provided insights that might add to the evidence base to support the modernization of traditional Chinese medicine.
On May 25, the 72nd World Health Assembly held in Geneva, Switzerland, approved the incorporation of traditional medicine originating from TCM into the 11th revision of the International Classification of Diseases.