Will smartphones fade away in the next five years?
People's Daily Online
1550744160000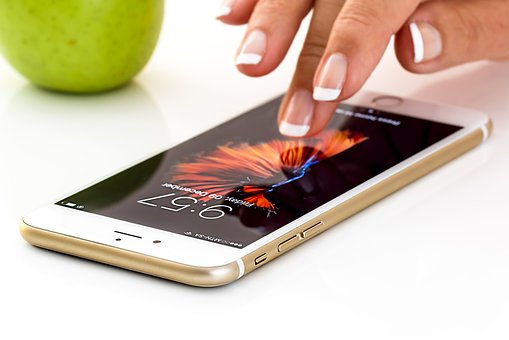 (Photo: pixabay.com)
Smartphones, an indispensable daily tool for most people, will potentially fade away and become obsolete in the coming years, depending on whether they can continue to meet user demands or not, said a Chinese software engineering professor in a recent interview with Science and Technology Daily.
In the future, computing platforms will still be required to satisfy the ever-growing demands of communications and information processing, said Yan Huaizhi, an associate professor at the School of Software Engineering at the Beijing Institute of Technology.
However, as a result of advancing technology, smartphones may not necessarily be the only platform to develop, Yan explained.
Smartphones enable personal information management, wireless data communications, wireless access, and multimedia application. In essence, people use their smartphones to interact with the world around them, Yan said.
Personal computers and smartphones are currently the most popular terminals for communication in the era of the Internet and mobile internet, revealed Xiang Ligang, CEO of cctime.com, a portal website of China's communications industry.
When people enter into the future intelligent era, communication terminals may be in everything around us, including road lamps, televisions, air conditioners, and even chairs, Xiang anticipated.
Smartphones may fade out in five, 10 or even 20 years, Xiang said, adding that they are gradually passing on some functionality to other devices such as smartwatches, as the Internet of Things and intelligent internet continue to develop.
BP phones and PHS (personal handset systems) were commonly seen across China, but due to technology upgrading, they have already become obsolete. Yan explained that smartphones are likely to go the same way.
The expert noted that controlling devices by merely thinking, so far only seen in sci-fi films, may well be a future reality, as people gain the potential to interact with technology and the outside world with no equipment at all.
To achieve such a goal, technologies such as quantum communication, quantum computing, big data, and biological recognition require further upgrading, said Yan.
In 2014, Nick Yang, founding partner of LeBox Capital, predicted that smartphones fading out will become an irreversible trend.
Some tech giants including Google, Apple, Microsoft, Intel, and Alibaba have already gone into AI chip development. Additionally, a breakthrough is expected in deep learning algorithms within the next 10 years, the entrepreneur said.