Beijing's new airport welcomes first commercial jets in test flights
People's Daily app
1557710866000
(Video and photos: Provided to People's Daily)
With the touchdown of a Boeing 787 Monday morning, Beijing's new airport completed a fresh round of test flights, which for the first time involved commercial aircraft.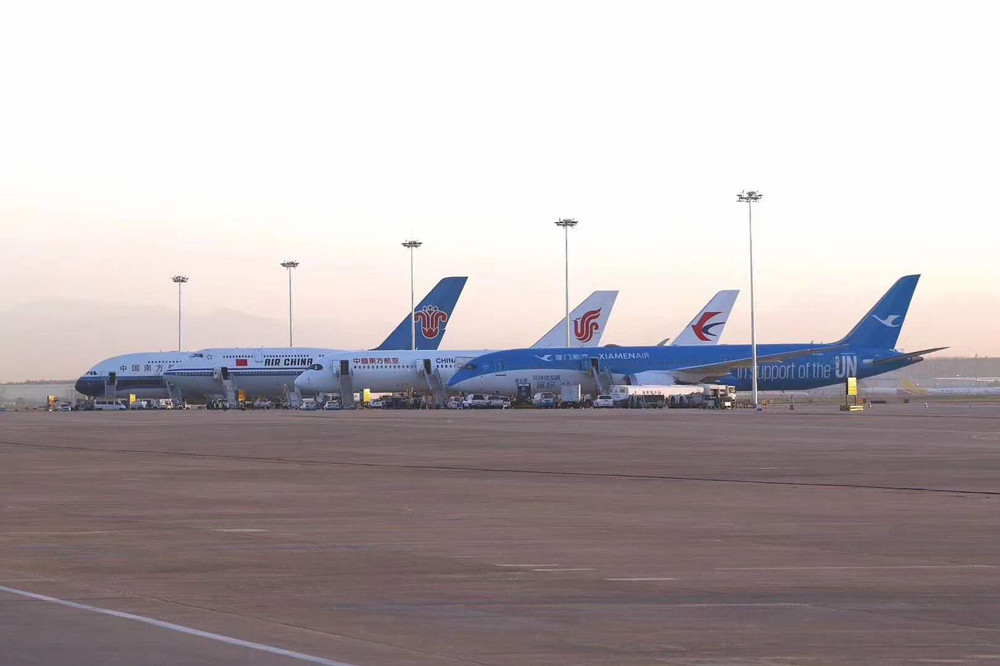 Monday's test began with the takeoff of an Airbus A380 jet from Beijing Capital International Airport at 9:03 am, followed by an Airbus A350 five minutes later. Four major Chinese airliners, including the flag carrier Air China, dispatched four passenger jets for the test flight.
The test route spanning around 50 kilometers took nearly 30 minutes for each aircraft to fly over.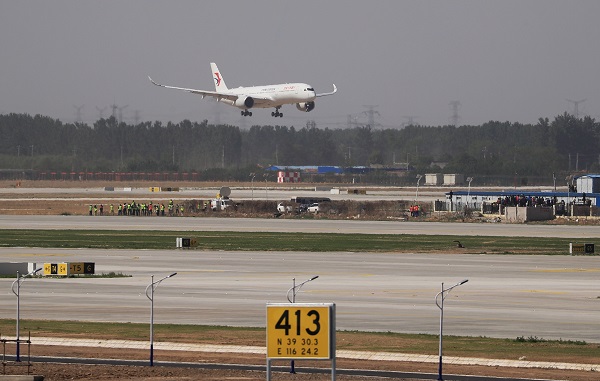 The planes involved in Monday's flight verification are among the most common and the biggest commercial models that are expected to appear at Beijing Daxing International Airport. The safe landing of all test aircraft has proved the new airport's basic capability of supporting aviation services, experts explained.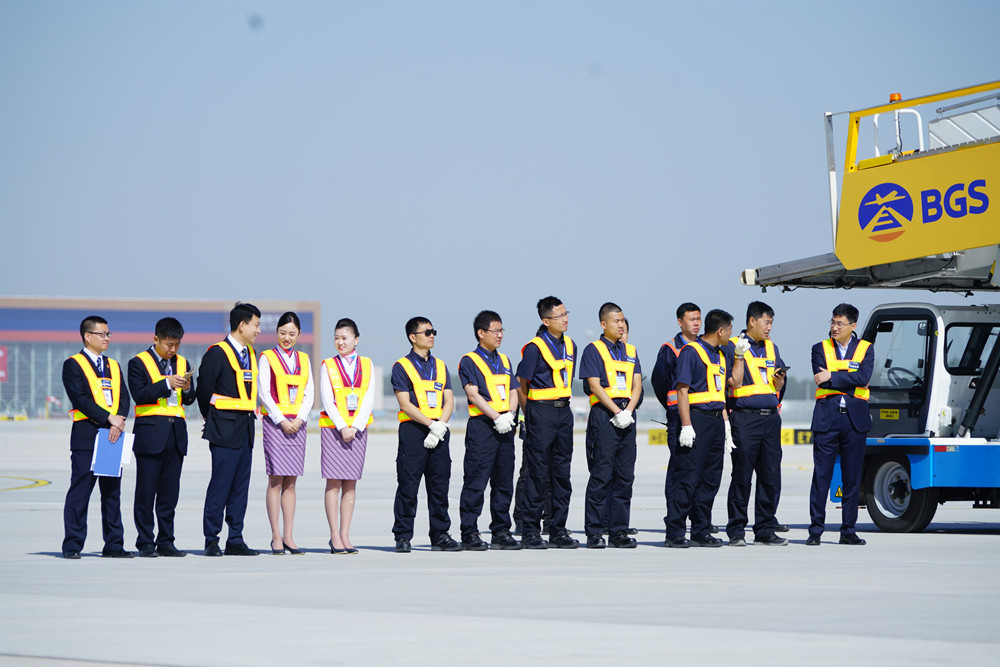 This came nearly three and a half months after the airport welcomed the first test plane on January 22, marking a significant step closer to official operation.
In summer, the airport will gear up for another challenging verification task, testing its performance in low visibility environment and larger scale of test flights will be arranged in the coming months.

As the capital city's second major civil airport, Beijing Daxing International Airport is scheduled to open before September 30.
Located 46 km south of downtown Beijing, the new airport is aimed at taking pressure off the overcrowded Beijing Capital International Airport in the northeastern suburbs. It sits at the junction of Beijing's Daxing District and Langfang, a city of neighboring Hebei Province.
It is expected to handle 45 million passengers annually by 2021 and 72 million by 2025.