Pretty good technology makes the pretty prettier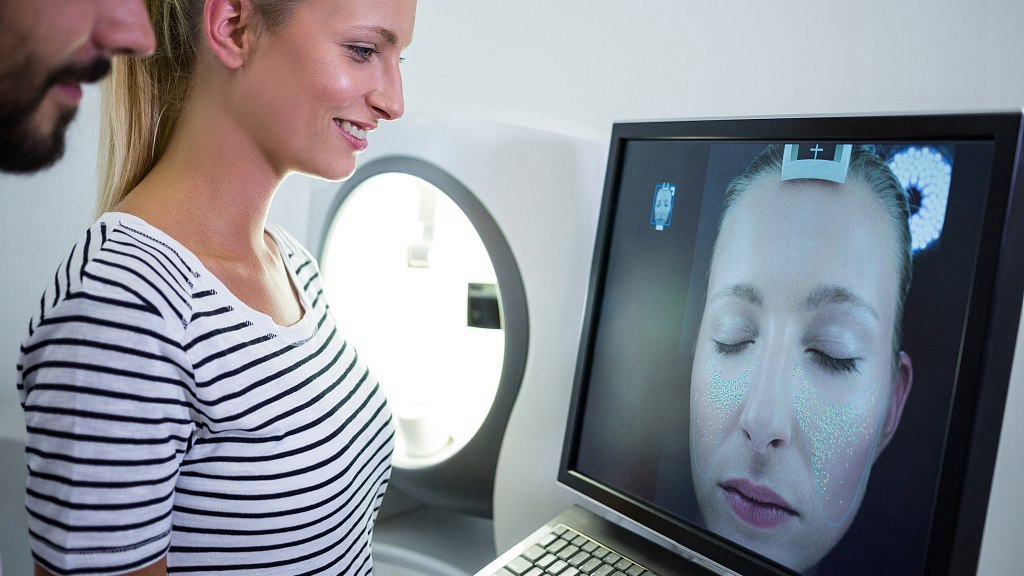 (Photo: VCG)
Shanghai's Consumer Electronics Show Asia (CES Asia) is currently underway, and this year's event is expected to be popular with Shanghai's fashionable ladies. That's because there are a number of companies ready to show off some high-tech dressing rooms.
Both domestic and foreign firms are trying to grab a piece of China's huge beauty market, and they're not shy about bringing high-tech to the game.
One of the products catching attention at the event is the skincare masks by US beauty brand Neutrogena. An app allows people to scan their face on a mobile phone, choose the skin condition for different parts of the face, and then offer a personalized skincare mask with a 3D printer.
"Chinese consumers are really very educated. When you look at the spread of information across the world and within China, they do a lot of research about what technologies are available and what technologies may come from the US and elsewhere and how that can help them with skin health. So definitely technology will play a role," said Adam Ricciardone, head of R&D at J&J Consumer APAC.
China's beauty market has grown rapidly over the past years, but the cosmetic technologies are still in their early stage. Many companies are trying, including domestic Internet giants.
This year, Chinese retailer Suning brought what it calls a "magic mirror" to the show, which could connect to an electronic scale to help people stay in shape.
"You don't have to waste your time while you are washing up or showering. You can entertain yourself or even shop with the mirror," said Chang Jing from Suning Group.
Research company Qianzhan.com says total cosmetic product sales in China reached over 26 billion yuan (3.76 billion US dollars) last year, a 10% increase from the year before. And China's smaller companies are also trying to get into the competition. Electric toothbrush maker Roaman, for example, has joined China's push to meet or beat the technology of other countries.
"The sales increase has been very rapid, almost doubling every year. China's demand for health care products has risen significantly as people upgrade their purchases with quality of life in mind," said Wang Yanbo, deputy general manager at Roaman Technology.