Smart vehicles becoming a common sight nationwide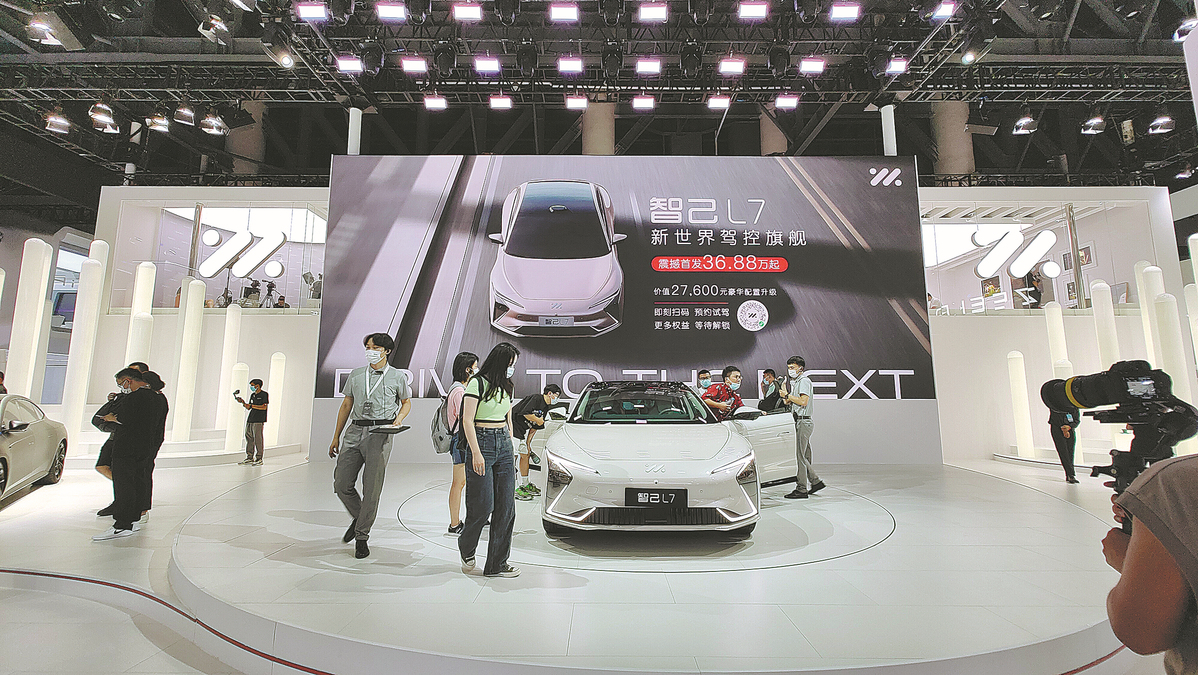 Some 2.88 million passenger vehicles with driving-assist functions were sold in first half
Smart or autonomous vehicles have become a ubiquitous part of the daily lives of people in China, the world's largest vehicle market.
In the first half of this year, 2.88 million passenger vehicles with driving-assist functions were sold in the country, said the Ministry of Industry and Information Technology. They accounted for 32.4 percent of all passenger vehicles sold in the nation during that period and their sales were up 46.2 percent year-on-year.
Xin Guobin, vice-minister of industry and information technology, said China will roll out more policies and deepen international exchanges to create a better environment for the burgeoning sector. He made the remarks at the 2022 World Intelligent Connected Vehicles Conference that concluded last week.
Zhang Kai, chairman of Chinese autonomous driving startup Haomo.ai, said up to 70 percent of new vehicles sold in China by 2025 will be smart vehicles with high-level driving-assist functions.
"China is now the major market for smart vehicles," he said, adding the country is now home to 57 percent of smart vehicles globally, ahead of Europe and the United States.
Thanks to the rising acceptance of autonomous driving by Chinese customers, the country has seen a sharp rise in autonomous companies and their products.
Haomo.ai's driving-assist system, called HPilot, has been installed in seven sedan and SUV models in the country, and the figure is expected to reach dozens by the end of this year.
The latest version of the system, the HPilot 3.0, is expected to hit the market later this year on a Wey SUV model from Chinese carmaker Great Wall Motors.
Zhang said the total mileage of vehicles with the HPilot system has exceeded 17 million kilometers.
Xu Changming, deputy director of the State Information Center, said the post-1995 generation will be the driving force of the smart vehicle sector's development in the country.
"They grew up using the internet and artificial intelligence. So they will be a major customer group for China's smart vehicle makers," said Xu, who estimated that roughly 35 percent of China's car buyers in 2030 will have been born after 1995.
Carmakers are unveiling cutting-edge models, with Xpeng launching its mid-and-large-sized flagship SUV G9 on Wednesday.