China succeeds in transmitting 8K TV via 5G networks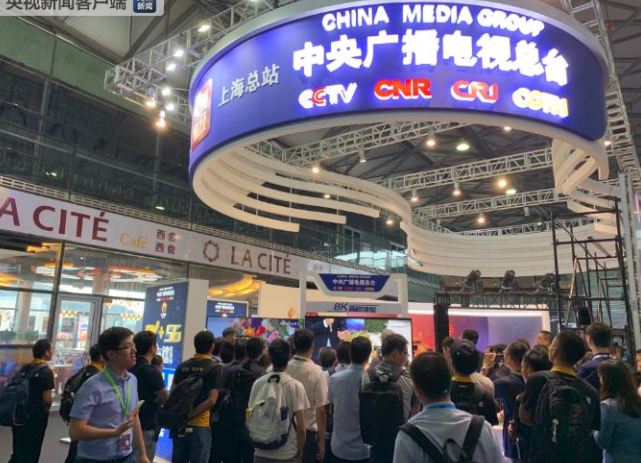 China Media Group booth at MWC 2019 in Shanghai. (Photo: CMG)
China has for the first time successfully launched 8K ultra-high-definition TV transmission through 5G networks.
The 8K UHD signals were transmitted from the headquarters of China Central Television in Beijing to the venue of the Mobile World Congress 2019 in Shanghai on Wednesday.
The test was carried out by China Media Group together with China's major technology companies and mobile service providers including China Mobile, China Unicom and Huawei.
The quality of the TV signals and low latency of the transmission, which ran at 320Mb per second, were highly spoken of by spectators at the CMG showcase booth set at the MWC 2019 venue.
Jiang Wenbo, a senior executive of CMG, said that the successful test again proves that 5G networks offer reliable technological support to the extensive application of UHD TV.