Chinese vegetable eaters hungry for online market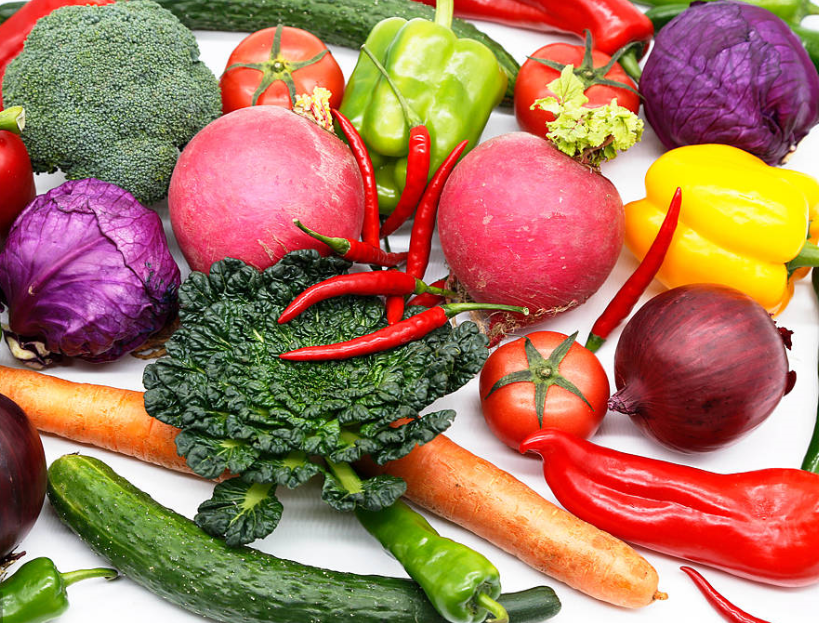 (Photo: VCG)
Search, order and pay. With a simple click on a mobile phone, Zou Ping gets fresh vegetables and meat delivered to her doorstep.
Zou, an office worker in Nanchang, Jiangxi province, is among a growing number of Chinese consumers who choose to buy fresh groceries online.
"My husband and I both work late, and nearby markets are closed when we return from work," Zou said. "Mobile apps solved our problem. Besides convenience, the vegetables and meats are also fresh."
Purchasing vegetables online is a recent trend among working Chinese. According to Xiong Bin, vice-president of Eleme, a leading takeout app, the company has cooperated with fresh food platforms and traditional vegetable markets, allowing users to buy vegetables online in more than 100 major cities.
Eleme's overall fresh food business grew tenfold over the past year.
"The average age of our vegetable consumers is around 29, and half of them are working people. Meanwhile, last year the number of middle-aged and elderly vegetable consumers surged 500 percent year-on-year," Xiong said.
The evolving vegetable market has also brought opportunities to traditional vendors.
Tu Lanlan, 30, has run a vegetable stall in a market in Nanchang for years. She began to sell vegetables through a mobile app in April last year, as she noticed the competition was getting increasingly fierce offline.
Tu's online market is open from 6 am to 7:30 pm, the same as her stall in the physical market.
"The online business is especially popular during bad weather," she said.
She also provides additional services, such as peeling potatoes, if asked by customers. "This has helped me win many regular customers," she said.
Chen Depu, a 50-year-old vegetable vendor in Nanchang, started selling vegetables online last year for extra income, sometimes thousands of yuan a month.
"When I receive an order, I prepare the vegetables as soon as possible. Then deliverymen will drop them off at the doorsteps of my customers," Chen said.
He has attracted a lot of online customers from nearby residential communities. His success had encouraged more vegetable vendors to go online. According to Eleme, about 70 vegetable markets in Nanchang launched takeout services over the past year. A citizen from Xihu district stood out among the online customers by placing 286 orders, most of which were for ginger, garlic and sweet potatoes.
Xiong said the number of online stall keepers increased to almost 200 last year, compared with no more than 10 in 2017. Orders have grown by a factor of nearly 30 times.
Besides Eleme, e-commerce platform JD and supermarkets such as RT-Mart also provide vegetable delivery services, which offers more choices for customers.
"We plan to expand our online vegetable shopping business to 500 cities in the future," Xiong said.