Now in China! World's first 5G-operated port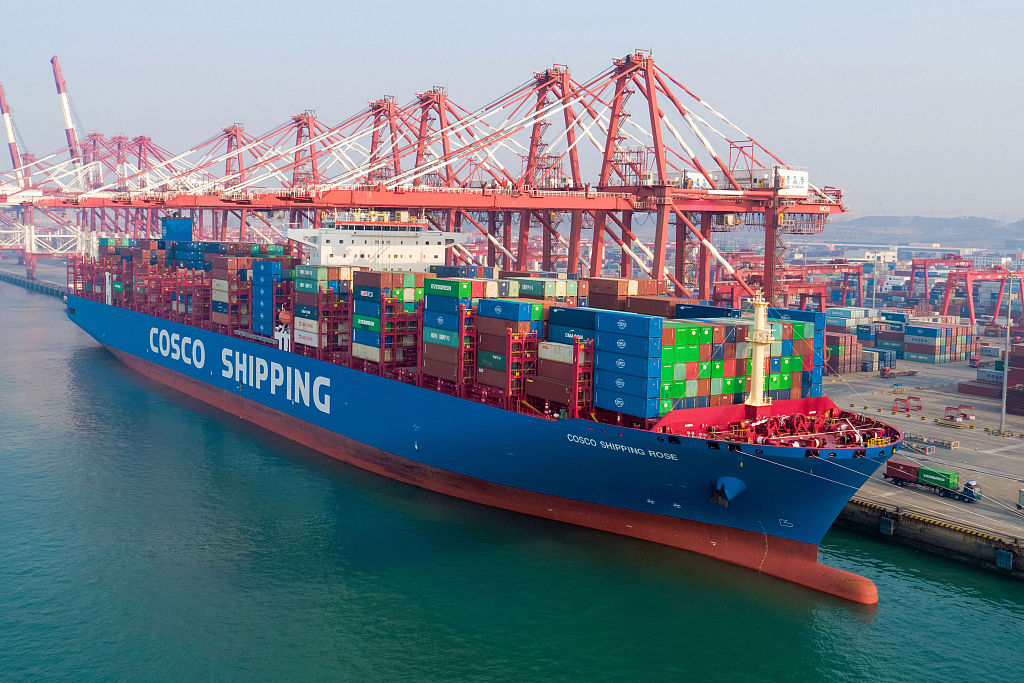 Qingdao Port on January 10, 2019. (Photo: VCG)

The Port of Qingdao, located in east China's Shangdong Province, successfully finished container loading and unloading work using a remote-controlled bridge crane operating on a 5G network, making it the world's first to apply 5G technology in actual operation.
Instead of transmitting via optical fiber, the working process now can be monitored through 5G-based wireless transmission.
An intelligent port demands strong communication connection with low latency, large bandwidth and high reliability, as it faces complicated and changeable operational environment.
Optical fiber communication has high cost of construction, maintenance and operation, this is where 5G technology can prove its advantage, said Yang Jiemin, executive deputy manager of Qingdao New Qianwan Container Terminal Co., Ltd.
The 5G network helps solve costly and fault-prone problems caused by traditional methods, by largely improving operation efficiency of the terminal.
"Earlier, we had to connect optical fiber to the equipment for manipulation," said Yang, adding that "If 5G technology can be maturely used, our staff can remotely control the equipment anytime and anywhere, without geographical restrictions."
5G is not just for improving communication between people, but also for enhancing the connectivity between industries and the direction of "Internet of Everything", according to Shao Changqian, the manager of the Department of Network Development in Qingdao Branch of China Unicom.
The application will have a broad prospect and set a model for upgrading traditional docks worldwide, Shao added.