WeChat launches mini-program to trace baby formulas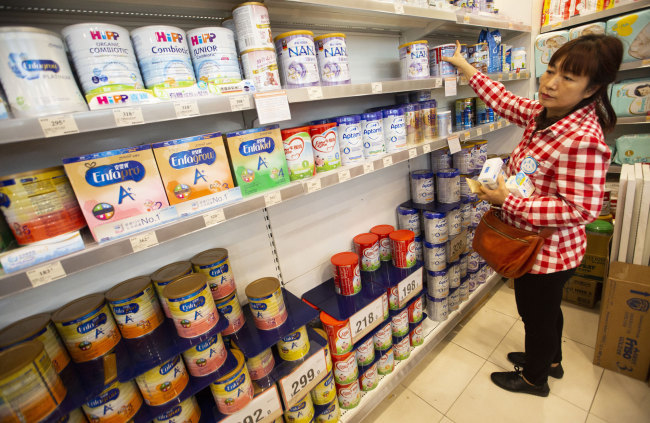 A Chinese mainland tourist from Zhuhai reaches for a can of baby formula milk in a pharmacy in the town of Tung Chung, New Territories, Hong Kong, China, November 8, 2018. [Photo: IC]

The country's first WeChat mini-program capable of tracing baby formulas was launched on Tuesday to boost consumers' confidence in home-made baby formulas.
Consumers can tell the formula's genuineness and get the production date, batch number, manufacturer and test result by scanning the QR code with the mini-program embedded in WeChat.
Jointly developed by China Center for Information Industry Development and Tencent under the guidance of the Ministry of Industry and Information Technology (MIIT), the program provides a convenient way to trace baby formulas. It can also push manufacturers to improve quality and safety control abilities.
The program is based on the food enterprise quality and safety tracing platform, according to MIIT. Data come from MIIT's baby formula quality and safety tracing system, covering 710 million entries of product from 17 enterprises.
The Consumer Goods Department of MIIT signed a memorandum of cooperation with Tencent on the day.
Gao Yanmin, director of the Consumer Goods Department, said she hoped the two sides can push forward the application of new technology such as mobile internet, big data, cloud computing and blockchain on traditional consumer goods sectors.