China ranks 1st in 4 major areas of scientific research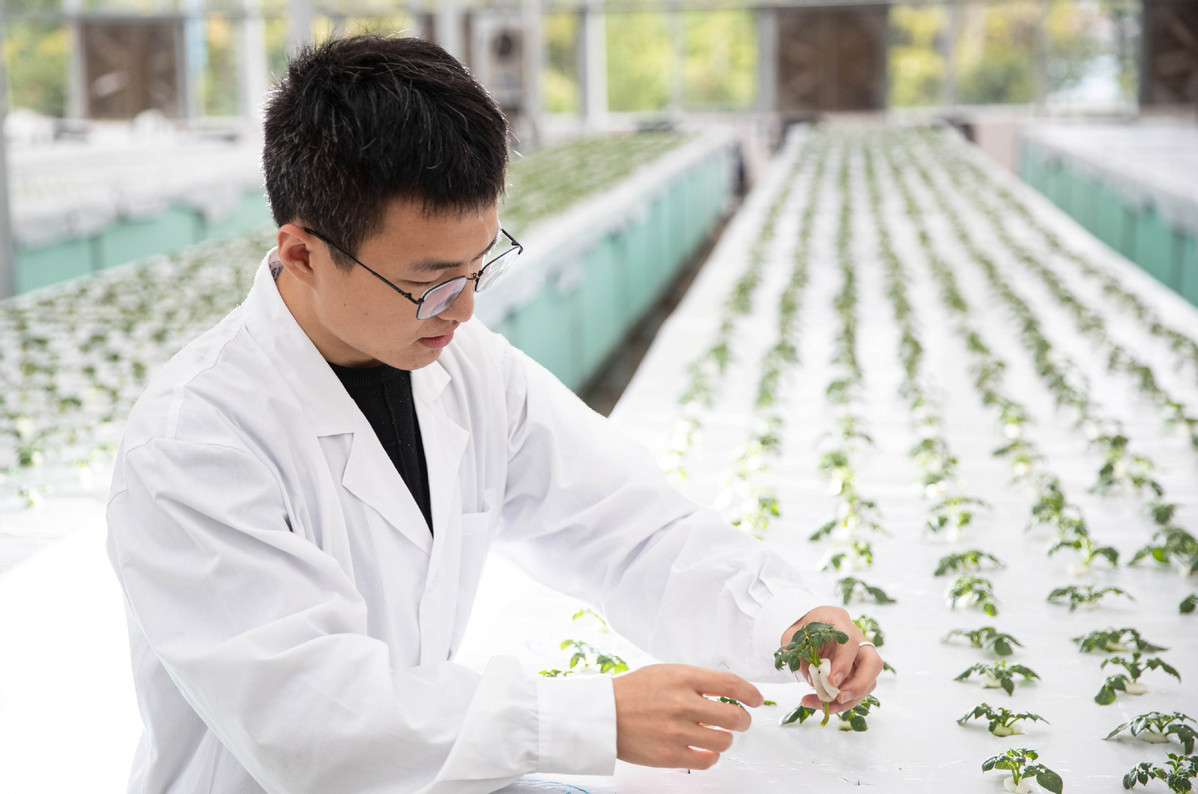 China now ranks first in four major areas of scientific research in terms of academic activity and influence-one more than last year-trailing only the United States, which leads in seven, according to the report "Research Fronts 2020". The report is published by the Chinese Academy of Sciences' Institutes of Science and Development and US-based Clarivate Analytics.
The 2020 report identifies 148 frontier research topics, including 110 prominent and 38 emerging subjects, which are divided into 11 broad research categories, from clinical medicine to social sciences. The list is compiled by analyzing data of highly influential and often-cited papers published from 2014 to 2019.
Gao Hongjun, vice-president of the Chinese Academy of Sciences, said the annual report, which is the seventh of its kind, aims to identify research fronts and track emerging specialty areas of research to help scientists and policymakers determine key innovation topics and trends.
"China's scientific and technological capability has entered a transformative phase, which will become the basis for facilitating economic growth, improving people's livelihoods and protecting national security," he said.
The academy will focus on tackling the world's scientific frontiers and developing new discoveries and innovations that promote high-quality economic growth, meet the nation's major strategic needs and safeguard the lives and health of the people, he said.
This year, China leads the world in four major research categories: agricultural, plant and animal sciences; chemistry and materials science; mathematics and information science. China also ranks second in ecology and environmental sciences; physics; social sciences including economics and psychology.
However, China is notably behind other scientific powerhouses in clinical medicine and astronomy and astrophysics, ranking at 12th and 8th, respectively.
Jerre Stead, executive chairman and CEO of Clarivate Analytics, said China has seen a huge surge in often-cited researchers, a number that ranked second only to the US last year.
Stead said that "through collaboration with the Chinese Academy of Sciences", his team played a role in encouraging the Chinese research community "to turn scientific discoveries into innovations that can change the world".
In terms of overall national performance in these research fronts, the US tops the world for the fourth straight year, followed by China, the United Kingdom, Germany and France. Of the top five countries, China is the only one that is making noticeable progress in catching up with the leader, the report shows.
Of the 148 research fronts, 79 are led by the US, while China leads global research in 42 subjects. The two countries combined accounted for around 80 percent of all the listed specialties. The UK tops the world in 10 topics, Germany four and France one.