China's first rare-earth heat-insulation material facility to be constructed
Global Times
1610379121000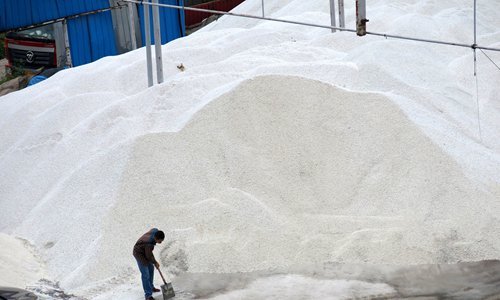 The Baotou Research Institute of Rare Earth (BRIRE) in North China's Inner Mongolia Autonomous Region and a technology company based in Chengdu, Southwest China's Sichuan Province plan to build a rare-earth heat-insulation material facility, with an investment of 20 million yuan ($3.09 million) in the first phase, the Science and Technology Daily reported on Sunday. The facility will be able to produce 800 kilograms per month.

Yin Jian at the BRIRE explained that using a unique electronic structure, combined with the physical and chemical properties of rare earths, the research team developed kilogram-scale production methods of rare-earth heat-insulating material below 100 nanometers, media reported. Various heat-insulating agents and powders can be made based on the methods, said Yin.
Independent rare-earth market observer Wu Chenhui told the Global Times that at present, there are two temperature-related methodologies. "Dysprosium and terbium can improve the heat resistance of rare-earth materials, and gadolinium can be used for induction heating and cooling," said Wu. He noted that using rare earths to make heat-insulation material is a new innovation.
The heat-insulation materials can be used in interlayer films for laminated glass or directly coated on plastics, films, displays, energy-saving windows for buildings, and vehicle windshields. The coated material can block out ultraviolet and infrared rays, and it has advantages such as heat-insulation, transparency and weather resistance in different climates, said the report.
The core techniques and intellectual properties of heat-insulation interlayer film for laminated glass are held by developed countries such as the US and Japan. The domestic heat-insulation material has the same or better properties, and it can fill the technical gaps in this field and meet growing domestic demand, said the report.
Chen Zhanheng, deputy head of the Association of China Rare Earth Industry, told the Global Times that the breaking of the foreign monopoly in this area is significant for the industry. "The raw materials for making the heat-insulation material are in surplus in China, so the related industry chain will be well developed," said Chen.