Steel company turns sewage into drinking water
chinadaily.com.cn
1550150409000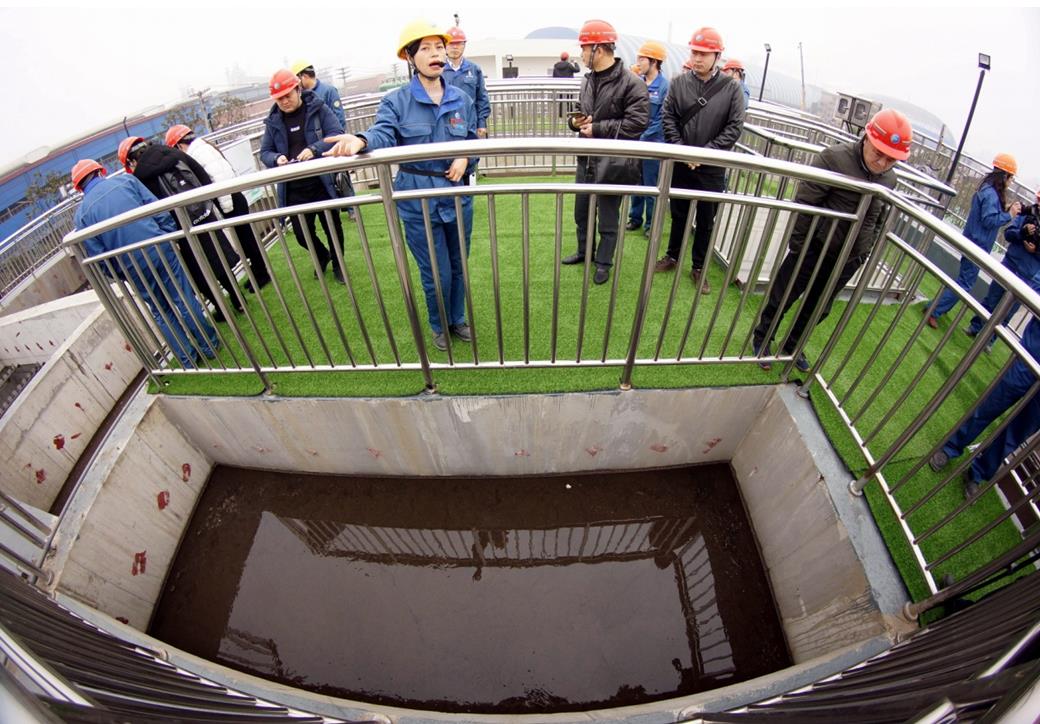 The sewage generated by the Fangda Special Steel Technology plant in Jiangxi province. (Photo: chinadaily.com.cn)
Ao Xinhua, Party secretary of the Fangda Special Steel Technology plant in Jiangxi province, filled his cup with water from a tap marked "drinking water" and drank without hesitation.
The water he drank used to be polluted sewage the company generates during daily production.
"We have realized zero-emissions of our wastewater by installing an efficient sewage disposal system, which allows us to recycle part of the water, use some of the processed sewage for raising fish or irrigation, and the rest can even be drinkable through special treatment," said Ao Xinhua.
A display area at the plant showcases four glass water pipes. The four pipes display sewage, high-efficiency clarification water, filtered water, and direct drinking water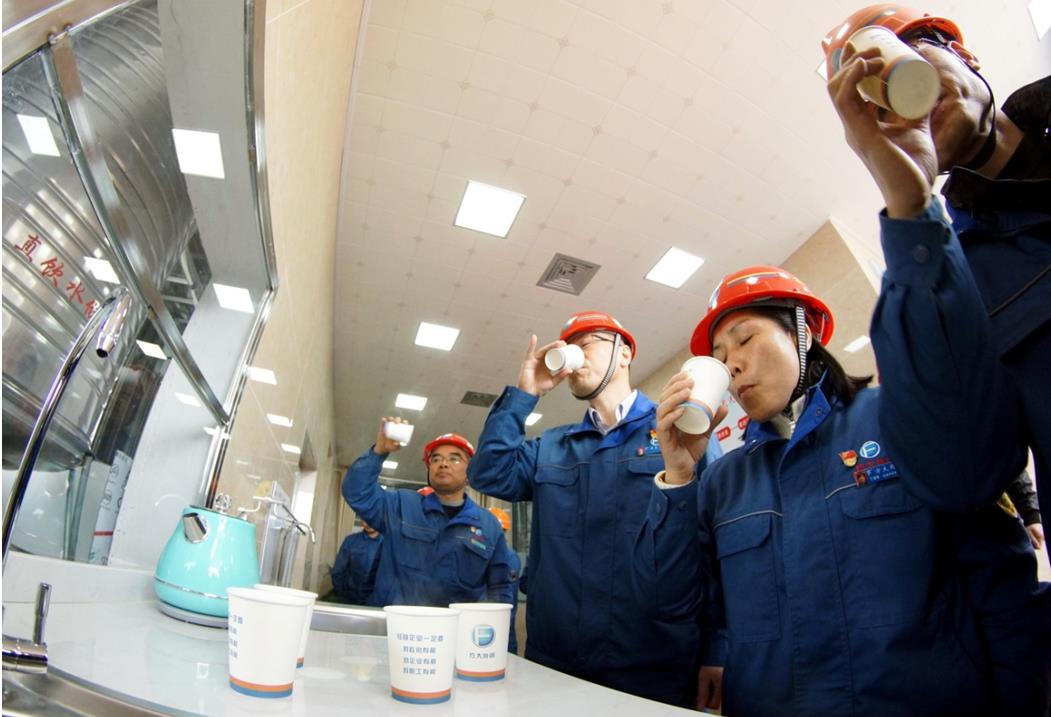 Workers at the Fangda Special Steel Technology plant drinking water transformed from sewage. (Photo: chinadaily.com.cn)
Looking at the pipes, you can see how sewage is gradually transformed into drinkable water, from cloudy to clear.
"As we all know, steel enterprises are consume a lot of water. In order to increase the reuse rate of water and reduce water consumption per ton of steel, we built a water-treatment center last August, with an investment of 37 million yuan," said Ding Shuqin, head of the environmental-protection department of the company.
According to Ding, the main body of the project was put into operation last November, with a daily processing capacity of 400,000 tons of industrial wastewater.
"We use the internationally advanced, RO membrane treatment process to produce direct drinking water that meets drinking water standards through ultra-filtration and three-stage reverse osmosis," said Zhang Min, manager of the project.
"The treated drinking water has passed a third-party test and can be safely consumed" said Ao Xinhua.