International construction machinery exhibition highlights 'intelligence'
An international construction machinery exhibition underway in central China's Hunan Province has demonstrated the industry's latest development trend: Intelligent manufacturing.

The event, held in Changsha, the capital city of Hunan Province, gathers exhibitors from different countries, including some of the world's leading enterprises of the industry.
"We display a total of 68 pieces of equipment, and nearly 90 percent of them are our newly-developed products which can demonstrate our smart and digital technologies," Li Liangjian, deputy general manager of SANY Heavy Industry, one of China's largest construction machinery manufacturers headquartered in Changsha.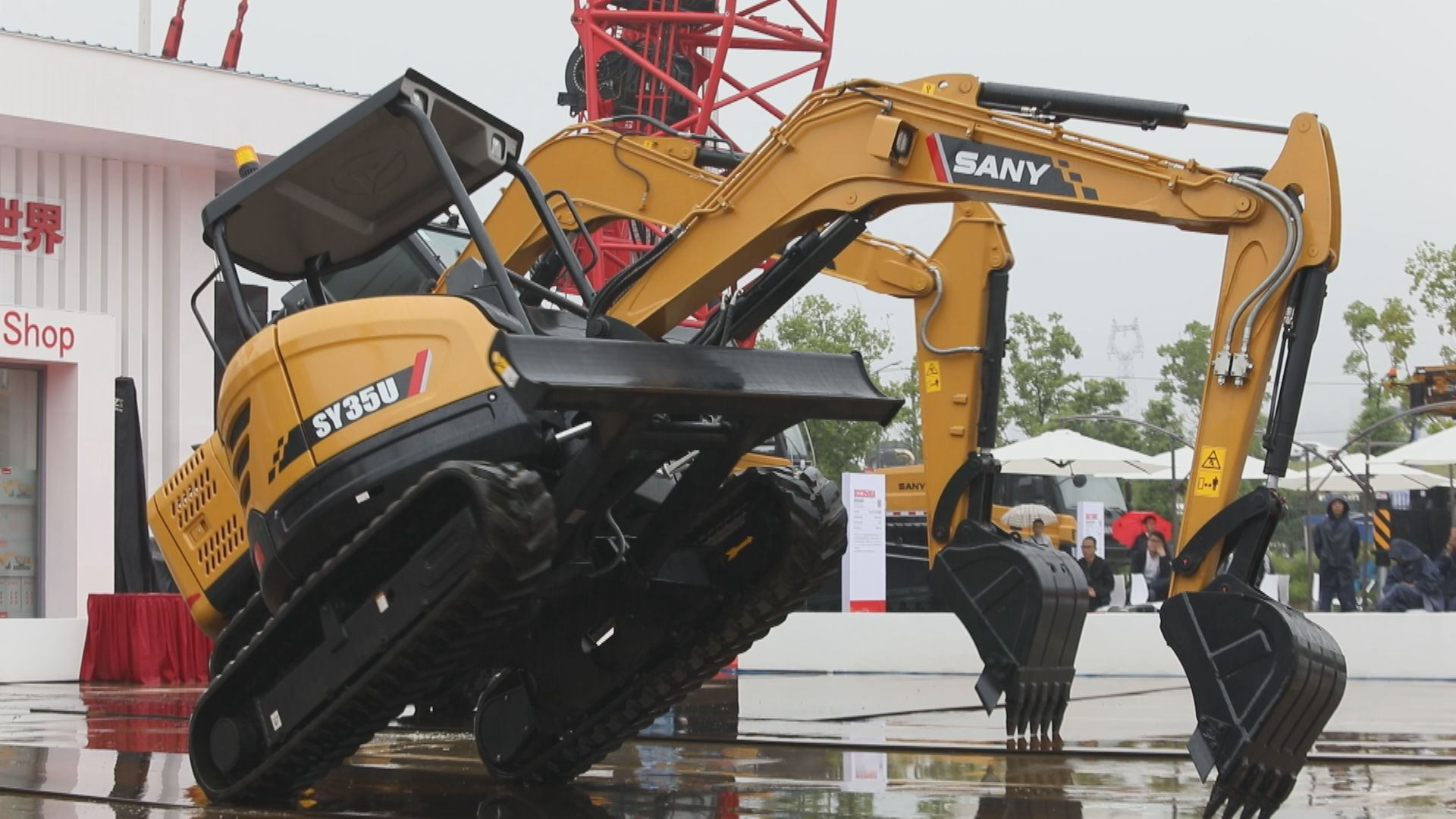 The SANY Group, a leading construction machinery enterprise headquartered in Hunan Province, exhibits an unmanned excavator, representative of their latest products. (Photo: CGTN)
One of the eye-catchers at the show is an unmanned excavator from SANY. The industry giant now puts a lot of its effort into developing unmanned equipment, including road rollers, cranes and fire trucks.
"The year of 2019 marks the beginning of 'intelligent manufacturing' for SANY Group. Our goal and mission is to become a pioneer in China's equipment manufacturing industry," Li told CGTN.
Big name brands from overseas also showcase their hit products at the event. CASE Construction Equipment from the U.S. exhibited its methane-powered wheel loader concept, Project TETRA, which debuted at the Bauma trade show in Munich in April.
Hitachi from Japan brings its hybrid power machines known for their environmentally friendly designs.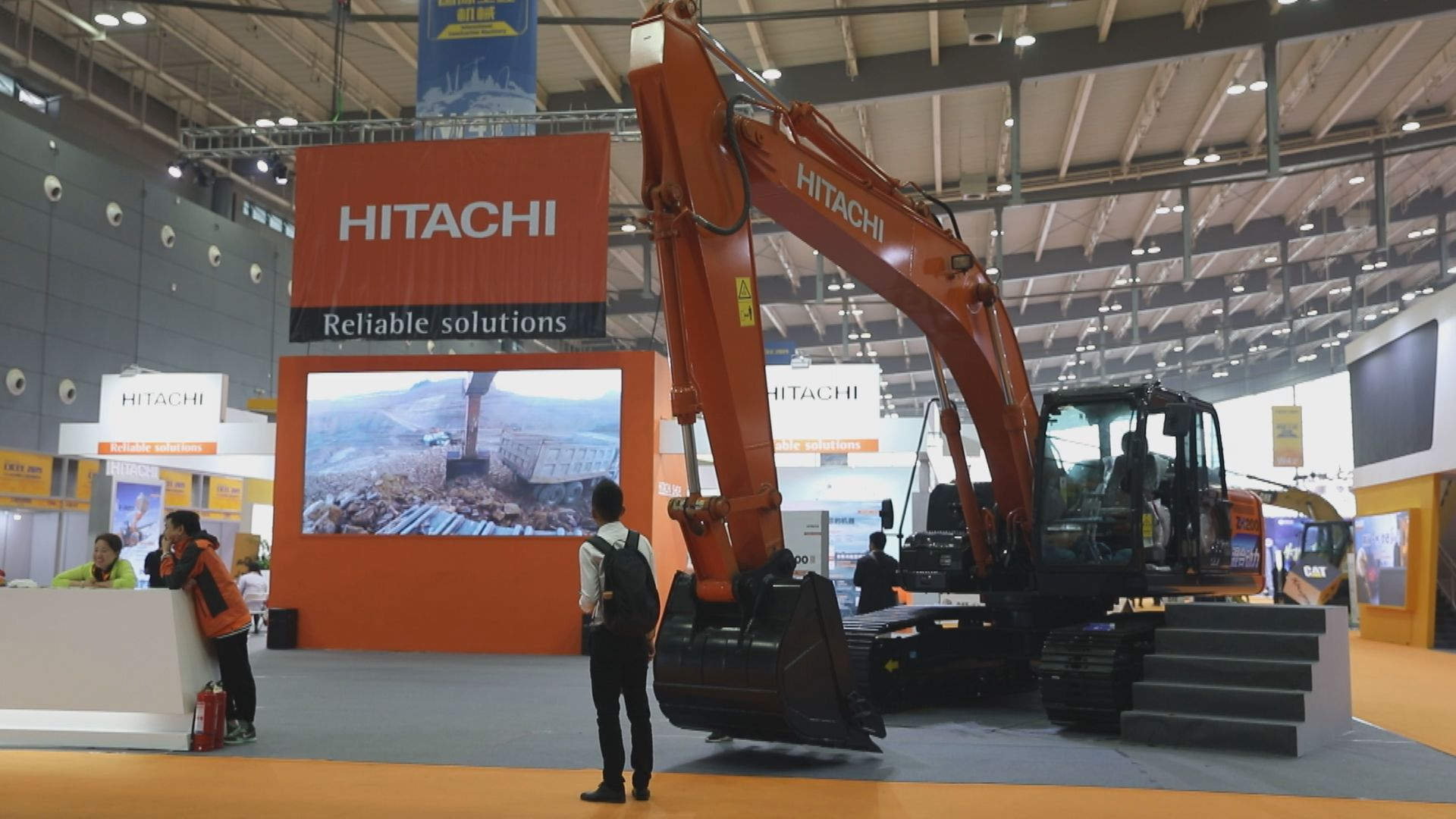 Japanese brand Hitachi displays a hybrid power machine at the show.
"Sustainable development is what we have been pursuing, and environmental protection is a very important aspect in this regard. So the hybrid power machines are designed for this reason. They can also help our clients save fuel effectively," Cheng Xiaoming, general manager of Hitachi Construction Machinery (Shanghai) Company, told CGTN.
Cheng said the application of smart technologies is a trend throughout the industry, but what really matters is such inventions should match the clients' demands.
"The focus of so-called 'intelligent manufacturing' doesn't lie in how advanced your technologies are. What's important is that our smart equipment can address the clients' concerns, such as the safety or operation efficiency issues," he said.
Infrastructure connectivity is a vital aspect of the Belt and Road Initiative. Construction equipment, undoubtedly, has played an indispensable role. The exhibitors also take this occasion to brainstorm how to further engage in the far-reaching program via a dialogue with some government officials from different countries.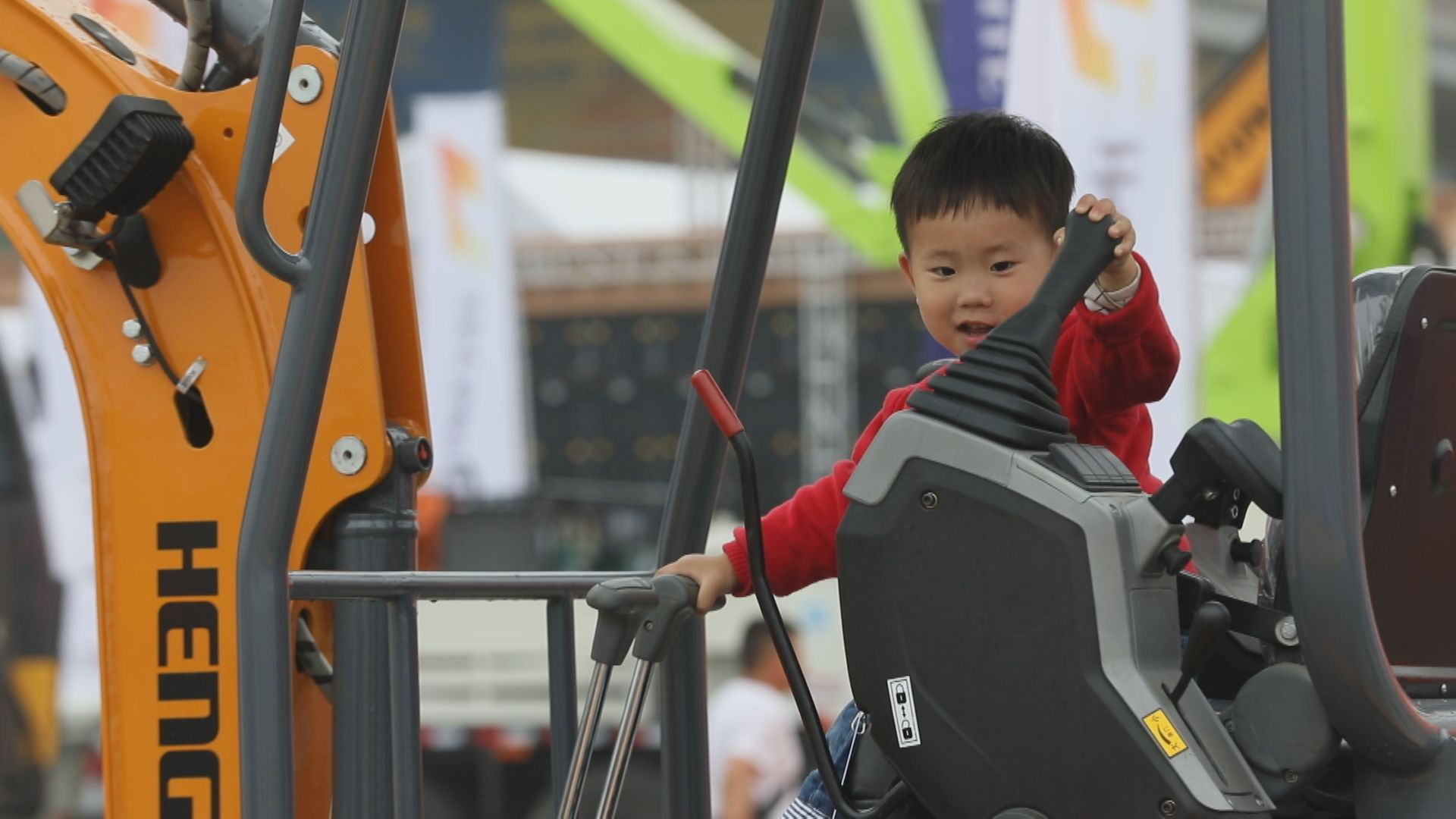 A child plays at a machine exhibited at the event.
"As a key industry for Algeria's economic development, the construction machinery and the modernization of infrastructure are on the top of the agenda of my country. For that, many companies of the construction machinery industries have recognized Algeria as an important market in Africa," said H.E.M. Ahcene Boukhelfa, Algerian ambassador to China, adding that he is expecting more investment from Chinese enterprises to Algeria.
Li said SSNY will stick to its "double focus" strategy in this regard.
"First, we will focus on key regions and countries by taking advantage of our global presence. Then, focusing on key products based on diversified demands from different countries," said Li.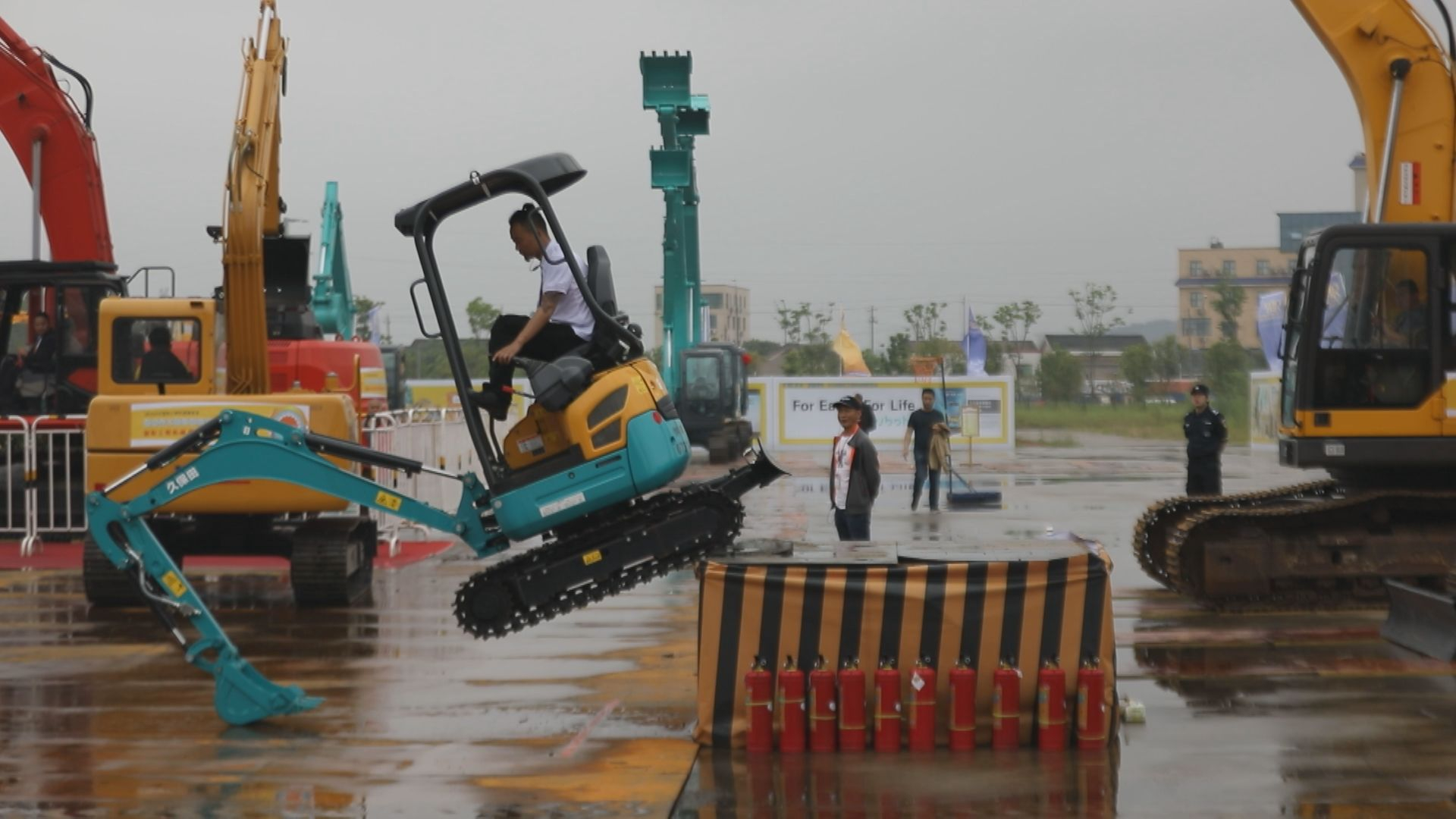 A man performs some stunts by driving an excavator during the exhibition.
China's construction machinery industry has maintained a sound development momentum in recent years. In 2018, the sales revenue exceeded 80 billion U.S. dollars, among the world's top market players.
"China has become a competitor from a chaser, or even a leader in some divisions," said Zhou Xianbiao, deputy secretary-general of China Construction Machinery Society. He noted that multiple challenges also lie ahead given the increasingly fierce competition.
"The enterprises can only enhance their competitiveness through constant innovation. Also, they need to try to develop some key components on their own instead of only relying on imports," Zhou said.
Xin Guobin, Chinese vice minister of industry and information technology, said at the event's opening ceremony that, as the new round of industrial revolution deepens, manufacturers worldwide should strengthen cooperation to explore more intelligent and greener products to serve wider areas, such as agriculture, natural disaster prevention and ice and snow industry.