Research: Nation set to invest heavily in 5G network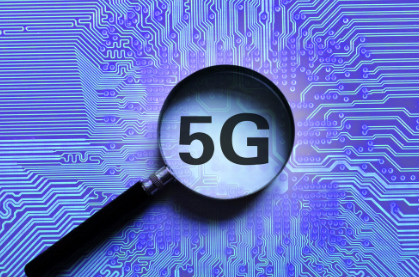 China is conducting 5G trial operations in a string of cities, enabling large-scale pre-commercial use this year. [Photo/IC]
China is forecast to spend 900 billion yuan ($134 billion) to 1.5 trillion yuan on 5G network construction from 2020 to 2025, as the nation strives to commercialize the superfast fifth-generation wireless technology, a think tank affiliated with the country's top industry regulator said on Monday.
At the same time, China's telecom carriers are expected to generate 1.9 trillion yuan in revenue from 5G-related business, according to an article released by the China Academy of Information and Communications Technology, which is affiliated with the Ministry of Industry and Information Technology.
At the initial stage of building 5G networks, telecom carriers will first cover the most populated regions and the 5G network construction can coordinate well with existing 4G networks, the article added.
In comparison, Chinese telecom operators spent 720 billion yuan on 4G network construction from 2014 to 2018, said Zhang Chunfei, one of the three authors of the article, adding that the cost of building 5G base stations is higher than that of 4G.
The report came as China is conducting 5G trial operations in a string of cities, enabling large-scale pre-commercial use this year. Next-generation wireless technology is expected to be at least 10 times faster than 4G and will support superfast movie downloads, the streaming of virtual reality games and self-driving cars.
Yang Yuanqing, a deputy to the 13th National People's Congress and chairman of Lenovo Group Ltd, said 5G will play a direct role in fueling the development of China's digital economy and it will ignite a creativity boom among all industries.
"Traditional sectors need to pounce at the opportunities brought by 5G to upgrade themselves and create more dividend by significantly boosting efficiency," Yang said.
According to the article by CAICT, as 5G becomes increasingly intertwined with artificial intelligence, big data and other cutting-edge technologies, it can be widely used to overhaul the way enterprises operate research and development centers and reshape the manufacturing and management process.
By 2025, 5G will directly create around 3 million jobs by 2025, including new IT positions such as industrial data analysts.
On top of revolutionizing a wide range of industries, 5G is also expected to influence the way consumers communicate with each other and affect their daily lives by delivering reliable and highly responsive connections.
Smartphones powered by 5G-enabled chips will be available in the second half of this year, said Zhang Yunyong, president of the China Unicom Research Institute and a member of the 13th National Committee of the Chinese People's Political Consultative Conference.
As 5G signals cover more areas, 5G smartphones are projected to achieve mass adoption in early 2020, Zhang added.
According to him, 5G technology will meet people's demand for a better future and help China head to a high-quality development future.
China Mobile, the country's largest telecom carrier, said in December that the first batch of 5G smartphones will be priced above 8,000 yuan, and more than 30 5G-enabled devices are likely to hit the market in 2019.