Last-mile drone courier now being trialed in Chinese cities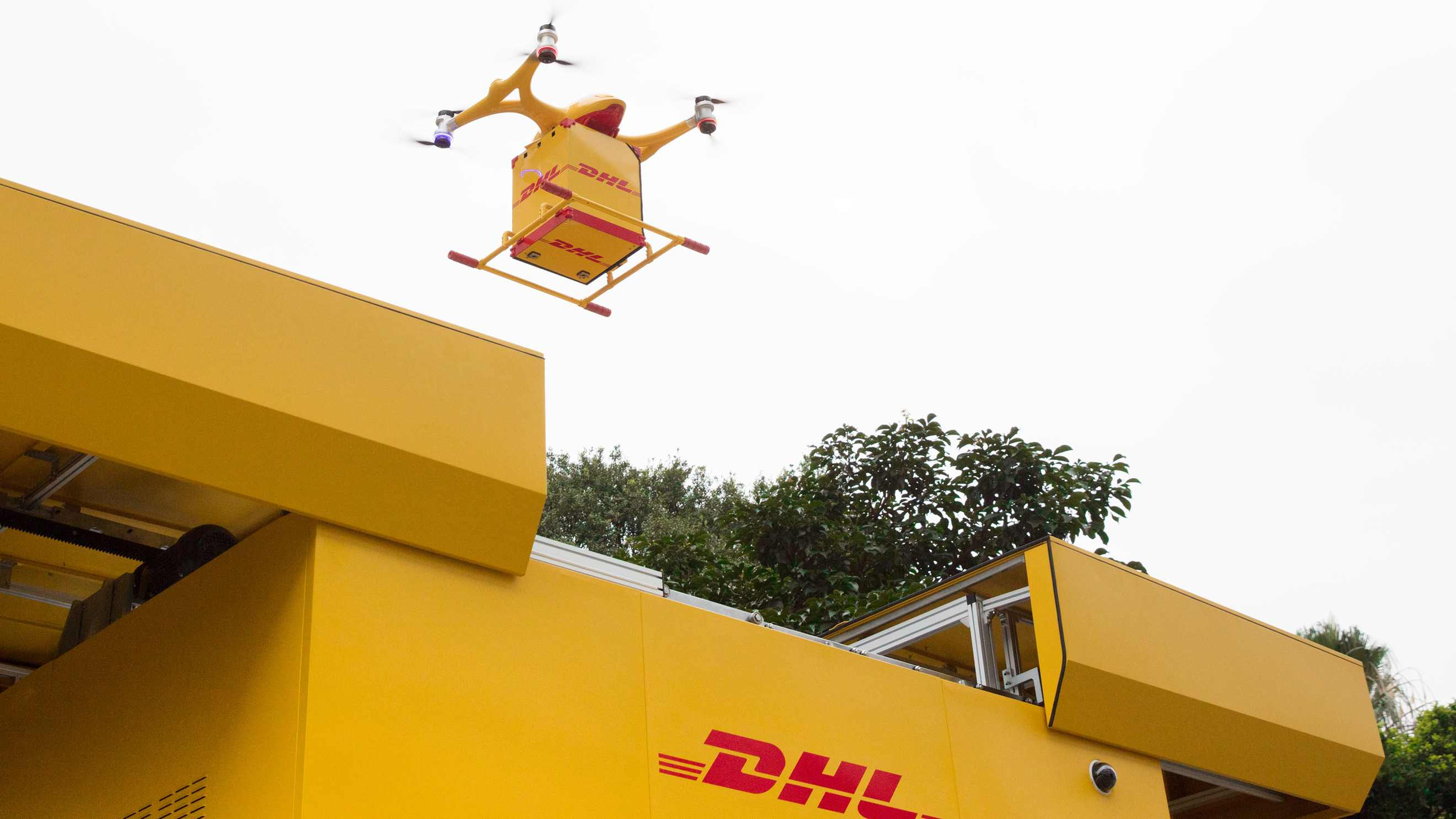 (Photo: CGTN)
Liang Junjie is a young courier whose typical workday starts with sorting out packages for delivery.
However, unlike before, he no longer has to sit in traffic jams on the way to his clients. Instead, he waits for a drone to bring the packages directly to him.
"It used to take me 40 minutes to drive from our delivery center to the client's office, but now the drone only takes eight minutes to finish a 10-kilometer trip to collect a package," Liang said.
A smart drone with eight propellers on four arms and an intelligent cabinet with automated machinery, makes this one-stop delivery service different from previous solutions in the market.
Its distinctive features include vertical take-off and landing, high-accuracy GPS and visual identification, smart flight path planning, fully-automated flight and real-time network connection and scheduling.
As a fully-automated and intelligent solution, the drones, which can carry up to five kg of cargo per flight, take off and land atop intelligent cabinets that were specifically developed for the fully autonomous loading and offloading of the shipment.
Senders only need to bring an ID card, put a package of up to five kilograms into the cabinet, and press a button. Then, the drone will automatically pick up the package and bring it to the delivery company.
This new drone courier solution was launched in May by China's EHang Technology and the German delivery giant DHL.
"We make this whole process autonomous and automatic," said Derrick Xiong, co-founder of EHang Technology. "We have this total solution that could eliminate all the labor costs and human interference."
Chinese e-commerce giants like Alibaba and JD.com have experimented with similar drone deliveries in rural areas before. However, according to DHL, this is the first urban drone delivery trial in China. Jack O'Neill, senior vice-president of DHL Express China, claimed that this new solution would transform the logistics industry into a different model in the future.
Having to deal with rising salaries of couriers, the service could save costs of up to 80 percent per delivery according to a statement by EHang and DHL.
This drone delivery service has been operating daily in Dongguan, a manufacturing city in southern China.
To implement this cutting-edge solution across the country or even globally, DHL said the biggest challenge is to get government approvals worldwide.
"This is a challenge not just in China, but all over the world," said O'Neill.