World's earliest gibbon fossil unearthed in SW China fills gaps in human evolution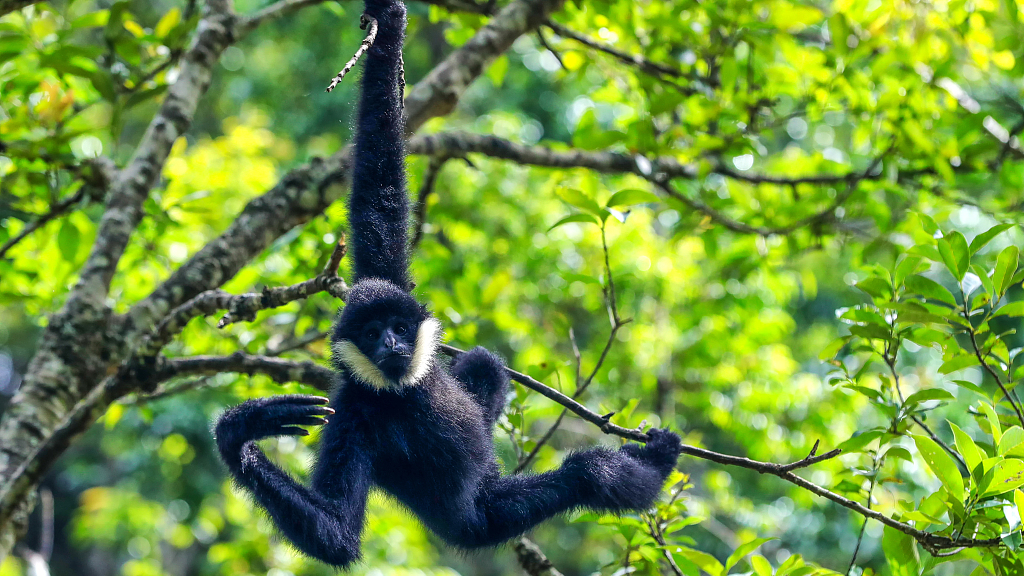 The world's earliest known gibbon fossil, named Yuanmoupithecus xiaoyuan (Y. xiaoyuan), was unearthed from the Yuanmou Basin in southwest China's Yunnan Province in 2006. A recent report regarding this discovery was published in the Journal of Human Evolution.
The fossil record of the hylobatid (gibbon) is poorly known because of the lack of fossil materials, which were mostly found in southern China and Southeast Asia. In the past years, several teeth and a partial lower face were discovered by researchers, who later recognized the specimens might belong to a gibbon species. After that, a high-precision CT scan of the facial bone revealed that it came from a juvenile gibbon, aged between 17 and 22 months. It weighed around 6 kilograms, similar to the weight of extant gibbon species, according to the tooth size ratio. Therefore, Yuanmoupithecus exhibits characteristics that support a close phylogenetic relationship with existing hylobatids. Furthermore, based on the primitive features of the dentition, Yuanmoupithecus may be a member of the sister group of crown hylobatids.
"Although the fossil materials of Y. xiaoyuan are rare, the key evidence has proved that it is highly possible that Y. xiaoyuan represents the ancestor of extant hylobatids," said Ji Xueping, a researcher at the Kunming Institute of Zoology under the Chinese Academy of Sciences. Importantly, it extends the fossil record of hylobatids back to 7 to 8 million years ago and fills a critical gap in the evolutionary history of hominoids (humans and apes).
Gibbons, characterized by their long arms and brown fur, inhabit tropical rainforests in Southeast Asia. Swinging from branch to branch, they can rapidly pick fruits as their main diet, or sometimes birds and insects as another food selection. Their voices are loud and can carry a long distance.