China's control center examines in-orbit BeiDou satellites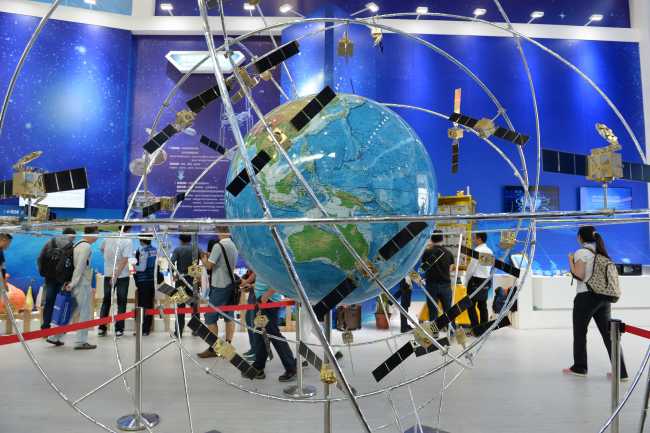 A model of the BeiDou Navigation Satellite System (BDS). (Photo: IC)
The Xi'an Satellite Control Center has completed a health check of more than 10 BeiDou-2 navigation satellites, the center said Tuesday.

A self-developed data service system enables the staff members to spend just five minutes finishing the examination, which originally required 10 hours. It has improved the efficiency of data analysis and laid a foundation for diagnosis, prediction and health checks of satellites.
The center, based in northwest China's city of Xi'an, is the country's only modern satellite control center that multitasks in regular satellite measurement and control and the long-term management of in-orbit spacecraft.
Since the end of 2018, the center has begun carrying out health examinations and drawing radar maps for all orbiting BeiDou satellites, so as to provide maintenance support and raise management capacity.
China began to construct the BeiDou Navigation Satellite System (BDS), named after the Chinese term for the Big Dipper constellation, in the 1990s. The system started serving China with its BDS-1 satellites in 2000 and started serving the Asia-Pacific region with its BDS-2 satellites in 2012.
China will complete the BDS global network by 2020.