Americans turn to TikTok to stay social during the pandemic
People's Daily app
1587167901000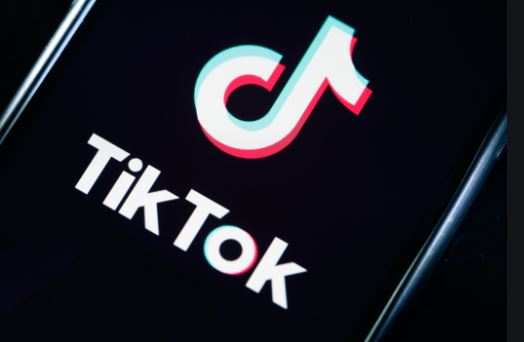 (Photo: AP)

Washington (People's Daily) -- A grandma on TikTok sang happy birthday to herself while celebrating her 88th birthday alone under self-quarantine and shared her joy online. The video has since garnered more than 3 million views.
Norma Gregorio turned 88 on March 25. When she received a cake made of flowers from her family, she recorded herself lighting up the candles, singing "Happy Birthday" and making a birthday wish, and then sent the video clip to her family. Her granddaughter, Jessica Kerrigan, 22, later posted the touching moment on TikTok.
In the video, Gregorio said she was "all alone" and no one could visit her because of the virus, but it wasn't going to stop her from enjoying her special day. "The 'I made a special wish' makes me wanna cry." Thousands of TikTokers commented under the clip, wishing Gregorio a happiest birthday.

Gregorio was born in New York City and now lives in Union City, New Jersey. She said she appreciates all of the views and comments but wants people who viewed the clip to know that she wasn't sad to be alone, ABC News reported.

States across the US have taken aggressive action to slow the spread of the novel coronavirus. Millions of Americans are now adjusting to a new lifestyle defined by social distancing and self-quarantine.

According to the New York Times, at least 316 million people in at least 42 states, three counties, nine cities, the District of Columbia and Puerto Rico are being urged to stay home.

Gregorio and her granddaughter are not the only ones who celebrate birthdays on TikTok. With nothing but time on their hands, TikTokers have been sharing the inventive ways they're celebrating birthdays under stay-at-home-orders.

In a viral TikTok clip, parents celebrated their son's 21st birthday by building a "club quarantine" in their garage, with dad acting as the doorman and mom as the bartender. In another clip, a girl presented her best friends with presents, cards, and cakes on a driveway, while keeping their distance.

For many Americans, TikTok allows them to stay social during a time when they can't be physically connected with others. What's more, instead of watching the news and panicking, TikTok is full of witty content that will give everyone a well-deserved break.

Young people call the app an "escape" which also inspires them to show their creativity. Dancing on TikTok is another popular form of expression and a break from the constant flow of depressing news. During the pandemic, more and more people of all ages are embracing dance challenges on the platform.

The "Savage" challenge was one of the most popular dance challenges in March, with 9.3 million videos created using the song, said Greg Justice, TikTok's US head of content programming. Other popular dance challenges in March include the viral — elbow, elbow, shimmy, clap — dance to "Something New" by Wiz Khalifa featuring Ty Dolla Sign.

On March 24, the platform launched a #DistanceDance challenge and fundraiser featuring 15-year-old Charli D'Amelio, TikTok's most followed creator with more than 47 million followers. To date, the hashtag has surpassed 12 billion views.

TikTok, which is owned by the Beijing-based tech company ByteDance, began as the lip-syncing app Musical.ly. The platform is known for being most popular among teens, but in the past weeks, quarantine has been helping to break down the age barriers.