Teaching with tech
Global Times
1567358352000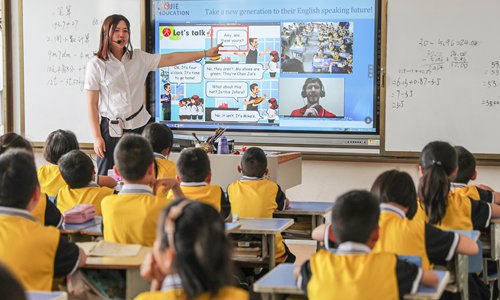 Students from a primary school in Xiangyang, Central China's Hubei Province, have an online English class with a teacher from New Zealand in May. (Photo: VCG)
The new academic year begins in September, and for many schools the first day falls on a Sunday. As high technology has developed rapidly in China in recent years, many new technologies have been brought into classes to broaden students' horizons.

In addition to long-distance education methods, which have been used not only in many first-tier city schools, but also in remote areas to help promote local education, virtual reality has also been brought into the classroom.

The use of advanced technology in classes has been hailed by students and teachers, as it helps keep students' attention as well as increase their interest for learning.