Mercedes-Benz, Bosch test automated ride-hailing service in San Jose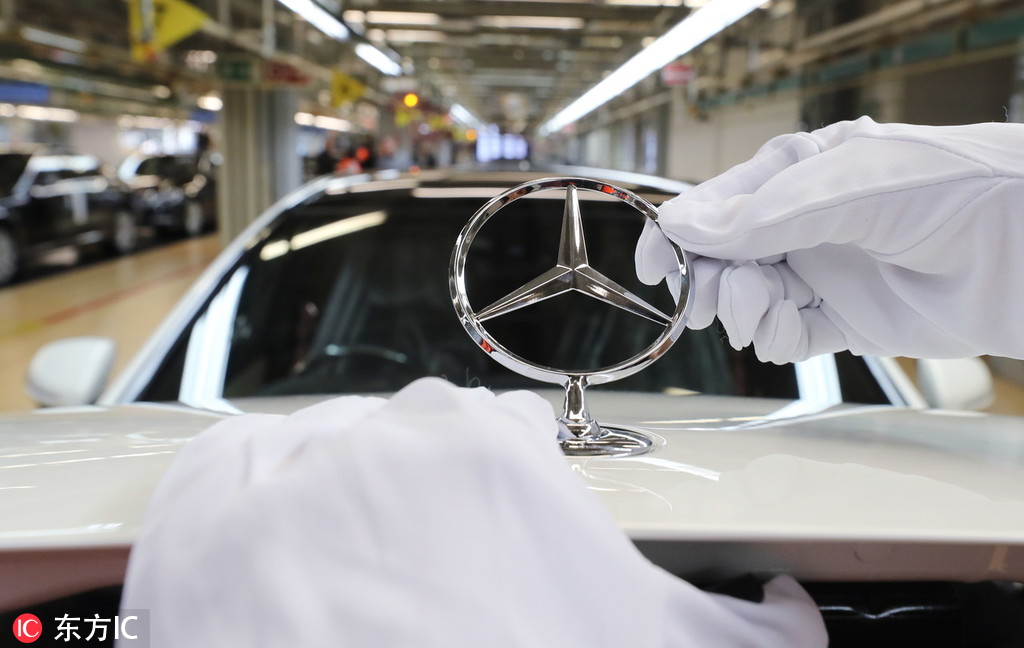 A woman fixes a Mercedes star to a car's bonnet in production of a Mercedes-Benz S-Class on an assembly line in Sindelfingen, Germany, January 24, 2018. (Photo: IC)
BERLIN (Xinhua) -- Mercedes-Benz and Bosch have started a joint pilot project for an app-based automated ride-hailing service in the U.S. city of San Jose, California, the German companies jointly announced on Monday in Stuttgart.
The automated Mercedes-Benz S-Class vehicles would drive along the main traffic routes in San Jose and would be monitored by a safety driver, according to automobile manufacturer Mercedes-Benz and Bosch, Germany's largest automotive supplier.
Initially, the automated shuttle service would only be available to a selected group of users who could book the vehicles via the app and then board at defined pick-up locations to be driven to their destination.
"It is not just the automated vehicles that have to prove their mettle. We also need proof that they can fit in as a piece of the urban mobility puzzle. We can test both these things in San Jose," said Uwe Keller, head of autonomous driving at Mercedes-Benz.
In mid-2017, San Jose was the first city in the United States to invite private companies to test automated driving in practice, according to Mercedes-Benz and Bosch.
"As a city, we want to know more about how automated vehicles can help improve safety and reduce congestion, as well as make mobility more available, sustainable and inclusive," said Dolan Beckel, director of civic innovation and digital strategy for San Jose.
According to Mercedes-Benz and Bosch, the two companies have been working together on automated driving in the city for over two and a half years. The goal of their cooperation is to develop an autonomous shuttle service for fully automated and driverless vehicles, including software for vehicle control.
Back in July, Daimler and Bosch had already obtained official approval for an automated valet parking system in the Mercedes-Benz Museum parking garage in the German city of Stuttgart.