China's online exercise apps receive a boost amid NCP outbreak
Global Times
1581454717000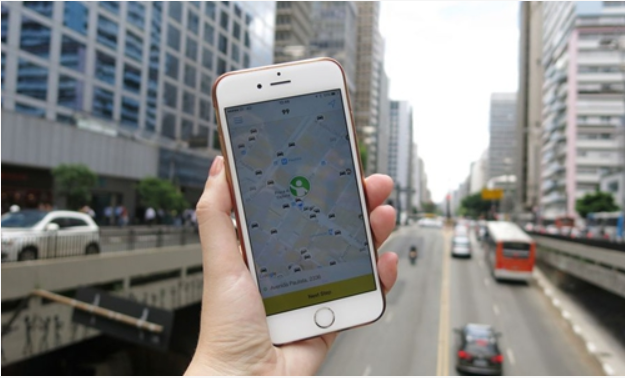 A person uses the app of 99, Brazil's largest locally shared mobility provider, in Sao Paulo, Brazil, Jan. 5, 2017. (Photo: Xinhua)
As more Chinese people shun outdoor activities amid the outbreak of novel coronavirus pneumonia (NCP), subscribing to online exercise classes and exercising indoors are becoming popular.

Live broadcasts of fitness classes have surged 513 percent on online sports platform PP Sport since the company launched its courses in late January, a spokesperson of the company told the Global Times on Tuesday. PP Sport used to specialize in the live broadcasting of sports events, but it has opened new program of fitness courses following the outbreak of NCP.

Rather than leaving their homes and going to gyms, more Chinese people are choosing to watch training classes and exercise at home, which has driven online exercise classes into a period of "unprecedented explosive growth," according to a PP Sport spokesperson. The platform plans to work with more sports stars for its fitness live broadcasts, and will develop more interactive courses to attract users.

Other exercise apps such as Keep have also seen a rapid surge in downloads and users. Keep was listed in 260th in terms of downloads on the Apple App Store in mid-January, but its ranking surged to 79th in early February.

Sales of indoor fitness equipment have also received a boost. Data from JD.com showed that during the Spring Festival holidays, sales of skipping ropes rose 56 percent and dumbbells 60 percent, while sales of rowing machines were up 134 percent and yoga mats soared 150 percent.

Industry insiders believe the newfound enthusiasm for indoor exercise will not disappear as NCP has raised the Chinese public's awareness of keeping fit.

"Online exercise will become a 'blue sea' of the internet economy, even after the virus has faded away," the PP Sport spokesperson said.

In a contrast to online fitness, China's offline sports industry, which includes gyms and sports retailers, has frozen following the fallout from the virus.

Nike announced in early February that it was temporarily closing half its stores in China due to the NCP outbreak. Canadian athletic leisure retailer Lululemon also said on February 5 that it had closed all its 29 stores in China.