African scientists give hope to HIV positive infants amid improved treatment regime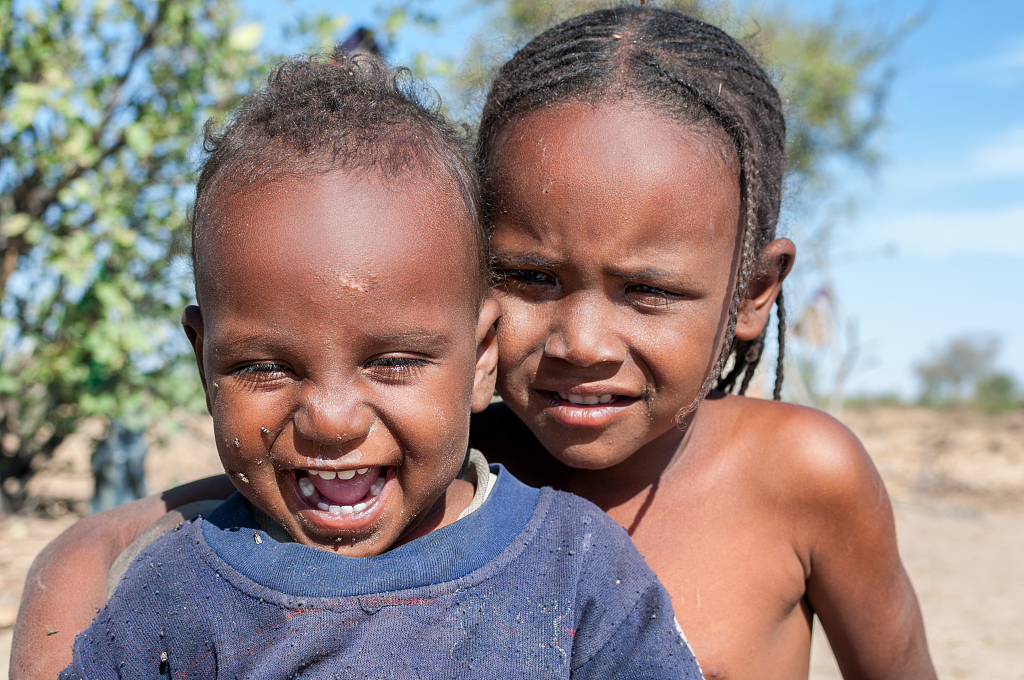 File Photo
NAIROBI, Dec. 8 (Xinhua) -- Anne Wanza, a young mother who hails from Nairobi's low-income suburb of Kariobangi almost went into a depression as the cost of treating her HIV positive infant took a toll on her emotional well-being.
"The cost of buying medicine to treat my infant several opportunistic infections linked to the HIV virus took a heavy toll on my savings and emotional health. Likewise, the child experienced difficulty in swallowing the bitter-tasting tablets, "Wanza told a recent forum in Nairobi.
Hailing from a slum and given her deprived state, Wanza's second challenge was the fact that the only available version of the drugs for her daughter required refrigeration which she could barely afford; further, the pellets contained 40 percent of alcohol causing overbearing resistance whenever Mary swallowed them.
"I used to keep the syrups and pellets in a container of wet soil under my bed to keep them cool, when I traveled, I had to carry them," said Wanza.
Her infant daughter's plight is not isolated. Jacinta Wairimu, the mother of an infant called Sam, who is HIV positive has a similar story.
For Jacinta, her son's health kept worsening despite administering the prescribed medicine.
"I moved from hospital to hospital wishing someone would provide an improved formulation of the ARV for my son," said Wairimu.
Another scenario was recounted by Sani Nojiyeza, a mother of Mel, a two-year-old living with HIV and TB in KwaMashu Township in Durban, South Africa.
"I was so traumatized watching my daughter suffer in pain; it is heart-breaking especially to give so many treatments to a child at the same time," said Nojiyeza.
The Swiss-based Drugs for Neglected Diseases Initiative (DNDi), a nonprofit research and development organization has nevertheless come to the aid of mothers whose infants are HIV positive with the release of a new formulation for pediatric HIV treatment.
"By the end of 2019, we will be delivering a taste-masked, heat-stable 4-in-1 ARV dose combination for infants and young children, it will be simple to use with water, milk, breast milk and food," Monique Wasunna, director of DNDi Africa said.
She said that infants and young children cannot swallow tablets intended for adults and require special dosing, yet their needs had been neglected by pharmaceuticals research and development leading to lack of innovation for children with HIV.
"In addition to improved taste-masking, the new formulation contain granules with particles that are nine times smaller than 2-in-1 pellets, this reduction in particle size is a key step in its development and will facilitate swallowing for infants, some of whom experience difficulties swallowing large pellets," said Wasunna.
Wasunna said the all-in-one ARV regimen that is safe and efficacious; adapted and palatable suitable for infants and the youngest children will be easy to use as it will be a fixed combination and with no requirement for refrigeration.
"DNDi is developing optimal child-adapted antiretroviral (ARV) formulations for children living with HIV, with a special focus on infants and young children who are at the highest risk of dying if they do not have access to treatment," said Wasunna.
Lelio Marmora, executive director of Unitaid said that investments in child-friendly antiretroviral drugs will help reduce the number of infants dying from HIV and Aids in Africa.
"We should give priority to the development of improved ARV regimens for infants and young children with HIV and ensure that the new drugs are affordable and can be rapidly introduced throughout high-HIV burden countries," said Marmora.
He said apart from the improvement in early infant diagnostic technology, the new formulations will go a long way in ending the long-standing neglect of children living with HIV.
"Pediatric HIV still claims too many lives -- more than 300 children die every day, now is the time to make improved formulations available for children," said Marmora.
Dalton Wamalwa, a Kenyan researcher said that improved antiretroviral drugs for HIV positive infants combined with early testing and home-based care is key to prolong their lives.