China launches satellite service platform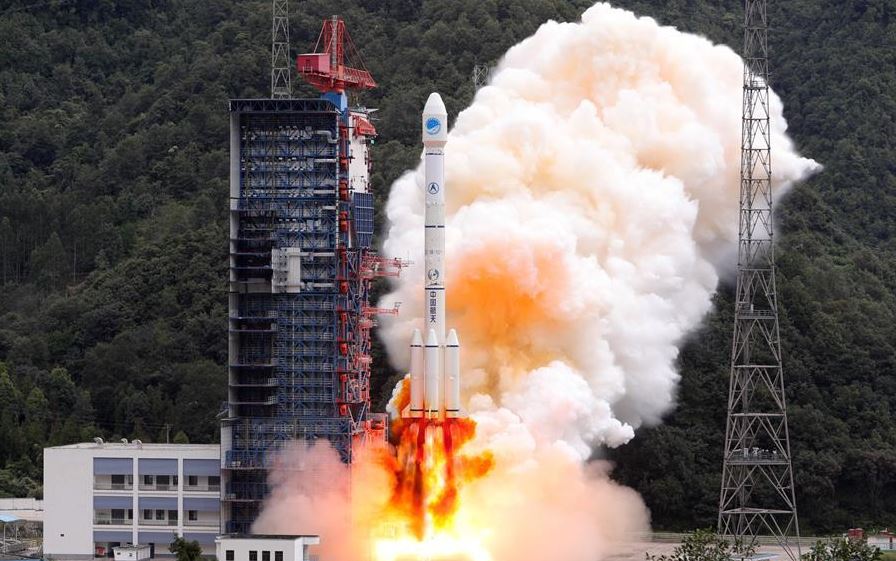 China sends twin BeiDou-3 navigation satellites into space on a Long March-3B carrier rocket from Xichang Satellite Launch Center in Xichang, southwest China's Sichuan Province, Oct. 15, 2018. (Photo: Xinhua)
WUHAN, Nov. 20 (Xinhua) -- A Chinese company on Wednesday launched a satellite service platform to make satellite resources more accessible for users.
China Aerospace Science and Industry Corporation (CASIC), the platform's designer, announced the news at the 5th China (International) Commercial Aerospace Forum in Wuhan.
A common satellite operating business focuses on satellites rather than services, which makes it difficult to share satellite resources among users due to the considerable knowledge and expertise required to access the information.
The new platform can provide users with integrated satellite resources through a ground station network, which is more streamlined and user-friendly, according to Yuan Hongyi from the CASIC.
As part of the commercial space development plan of the group, the platform is aimed at meeting the demands of various industries for satellite resources, said Xu Tao from the CASIC.