University's low-carbon projects turn garbage into treasures
People's Daily
1591313935000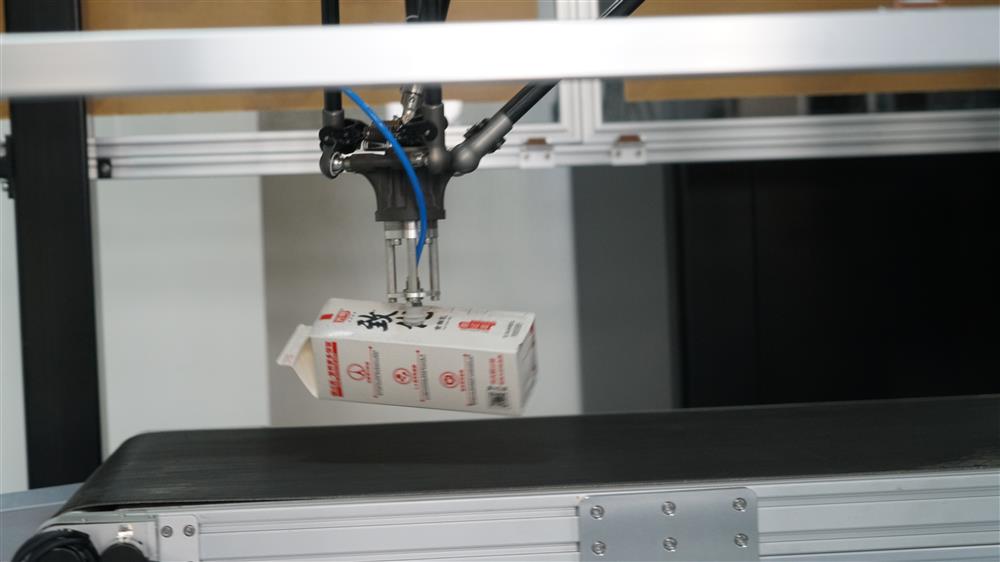 The robot can quickly identify recyclables, helping environmental protection companies upgrade their technology. (Photo: Shanghai Jiao Tong University)
Ahead of World Environment Day on June 5, three research teams from the China-UK Low Carbon College at Shanghai Jiao Tong University have detailed a series of hardcore low-carbon achievements on waste sorting that have turned everyday garbage into diverse useful resources.
Super garbage-sorting robot: fast speed, cost- and labor-saving
Shanghai is the first Chinese city to carry out garbage classification and has been doing so for nearly a year. Are you struggling with waste disposal? Garbage- sorting robots can help people solve your troubles. Developed by the college's Solid Waste Recycling Technology and Intelligent Equipment Team, these robots have broken a foreign technology monopoly, sorting waste 5,400 times per hour and making great savings on labor costs.
From milk boxes to plastic water bottles, the robot can quickly identify recyclables in large amounts of waste. "It has a high-precision sorting rate of up to 95%. With a maximum sorting speed of 5,400 times/hour, the robot can work 24 hours a day. Two robots are equivalent to the workload of 54 waste sorting workers," Li Jia, the project leader and associate professor explained.
The research team has worked for many years to achieve breakthroughs on more than ten key technologies, achieving the localization of the core technology of fine waste-sorting robots.
Kitchen waste energy system: turning waste into electricity.
The traditional method is to collect garbage for centralized disposal. Long-distance transportation brings a series of problems, such as high cost and exhaust emissions from vehicles.
Along with the National University of Singapore, the Organic Waste Recycling Research Team from the college jointly developed a kitchen waste energy system to solve these problems.
This system disposes kitchen waste at source. The core of the entire system is an anaerobic digestion tank. The system directly produces biogas from the waste that is then converted into electricity and heat. The output power of 40kg kitchen waste can be used to charge about 1,000 mobile phones.
Technology to extract and transform chitin from shells: the waste of shrimp and crab shells becomes a high-value resource
Are you a fan of seafood? How would you dispose of the shells of shrimps and crabs? As the edible portion of shrimps and crabs is usually only 40% to 50%, about 8 to 10 million tons of shrimp and crab shell garbage is generated every year.
Leaning on the formation process of stalactites in nature, two research teams from Shanghai Jiao Tong University and the National University of Singapore successfully created a gentle pollution-free technology to treat shell waste. They use high-pressure carbon dioxide as a reagent to dissolve calcium carbonate in shells and extract chitin.