Astronomical rise in demand for satellite positioning services seen
chinadaily.com.cn
1633950986000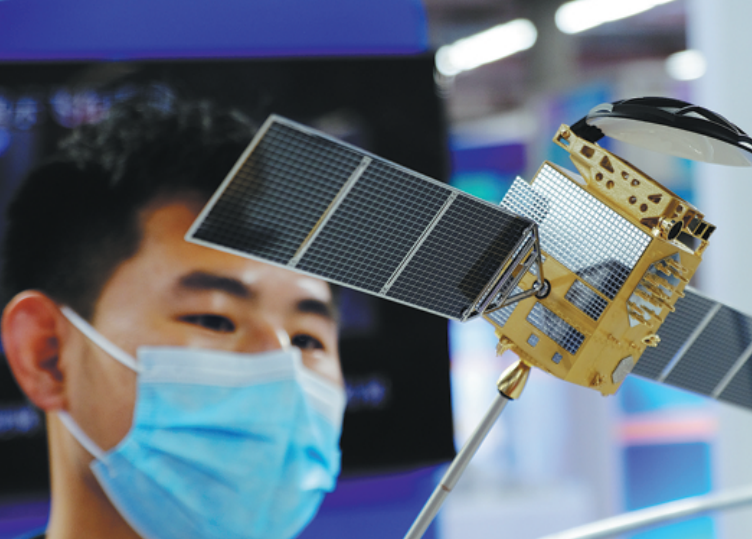 By the end of 2020, the overall value of satellite-enabled navigation and positioning services in China stood at 403.3 billion yuan ($62.8 billion), a 16.9-percent increase year-on-year, according to statistics revealed at an ongoing industry conference.
Figures released by the Global Navigation Satellite System and Location-Based Services Association of China at the China Beidou System Applications Conference showed that with the Beidou Navigation Satellite System completed and rapidly expanding its presence in the public and commercial sectors, the market value of navigation, positioning and timing services is expected to increase by as much as 1,000 billion yuan ($155 billion) each year by 2025.
The conference opened on Sunday in Zhengzhou, capital of Central China's Henan province, and is scheduled to conclude on Tuesday.
The Beijing-based association said that business involved in the manufacture of chips, equipment, software, data and infrastructure on the domestic market last year saw an 11-percent increase compared with in 2019.
More than 500,000 Chinese nationals now work at 14,000 domestic institutes and companies involved in business related to Beidou and other satellite navigation and positioning services, the organization said.
Yu Xiancheng, president of the association, said at the conference on Sunday that Beidou-enabled services are widely used in transportation, public security, disaster relief, agriculture, forestry, fishery, power generation, finance and many other public sectors. He added that many domestic enterprises have begun to take advantage of the system to boost operations, generating rising demand for Beidou-based products and services.
Currently the country's largest space-based system, Beidou is and one of four global navigation networks, alongside the United States' GPS, Russia's GLONASS and the European Union's Galileo networks.
In June 2020, the final satellite completing Beidou's third-generation network was lifted into position by a Long March 3B carrier rocket from the Xichang Satellite Launch Center in Sichuan province, and was placed in geostationary orbit about 36,000 kilometers above the Earth.
Since 2000, a total of 59 Beidou satellites, including the four experimental models, have been launched from Xichang on 44 Long March 3-series rockets, with some of them now having retired from service.