China's first mRNA COVID-19 vaccine obtains approval in Indonesia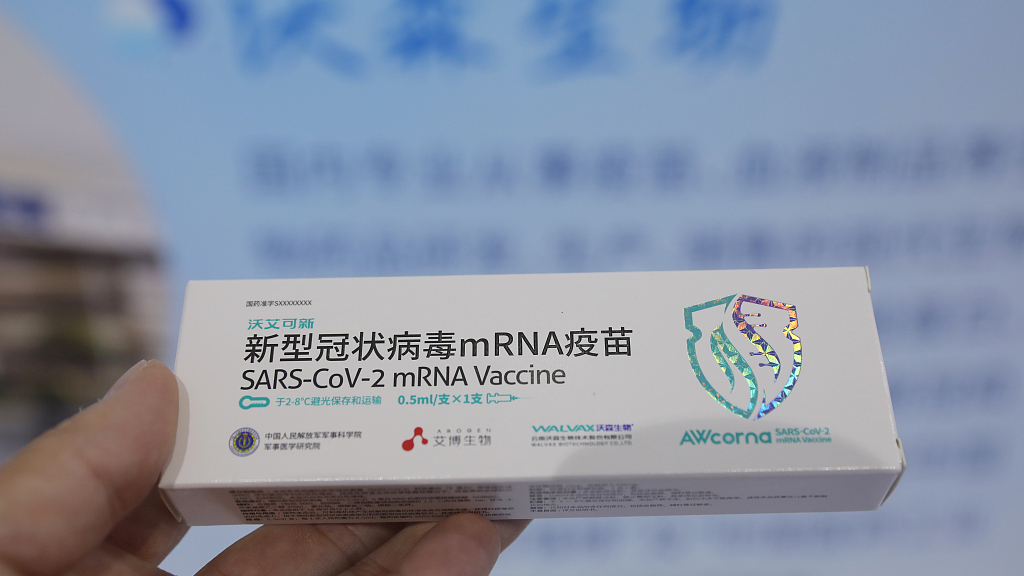 The Indonesian food and drugs agency (BPOM) said on Thursday it has approved a China-developed mRNA COVID-19 vaccine for emergency use for people aged 18 and above.
The shot, previously known as ARCoV, was jointly developed by the Academy of Military Medical Sciences, Suzhou Abogen Biosciences and Yunnan-based Walvax Biotechnology Co., Ltd.
Rebranded as AWcorna, the vaccine encodes the SARS-CoV-2 spike protein receptor-binding domain and is the first authorization for China's COVID-19 vaccine using the novel mRNA technology, which Pfizer-BioNTech and Moderna also used in theirs.
"China has had the key technologies for mRNA vaccines, and has localized the whole supply chain of main raw materials and equipment for developing them," said Li Yunchun, CEO of Walvax Biotechnology.
The vaccine's phase-1 trial, which was conducted in 2020 at a hospital in Hangzhou, east China's Zhejiang Province, has been shown to be safe, well-tolerated and effective in early-stage human trials, according to a study published Tuesday in the Lancet Microbe journal.