China takes measures for nuclear safety amid COVID-19 pandemic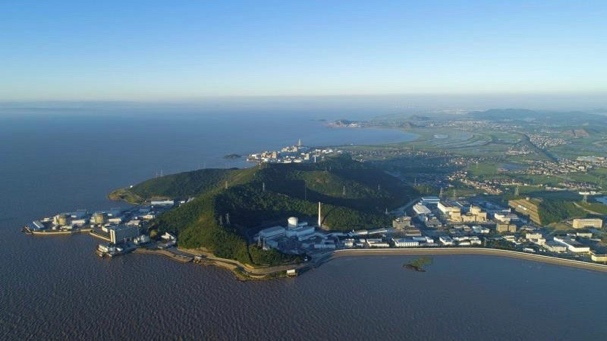 China's radiation monitoring system has functioned well in recent months amid the COVID-19 pandemic. (Photo: China National Nuclear Corporation)
Beijing says its nuclear energy and radiation facilities nationwide have been running in good condition and have been well-monitored during the COVID-19 pandemic.
"Our 47 operating nuclear power units are in safe and sound condition, and 15 units under construction are being well-monitored in quality control," said Guo Chengzhan, an official from the China National Nuclear Safety Administration (NNSA).
This also applies to some 1,600 state radiation environment monitoring sites across the country, including those around key nuclear energy facilities.
Over 1,700 inspectors have been dispatched nationwide during the pandemic. The online monitoring systems also play an important role.
And the radiation facilities even contribute to the control and prevention of the pandemic.
Strictly monitored, they are applied in sterilizing medical equipment, like masks, gloves and protective garments before they are actually used in hospitals or elsewhere.
"The sterilizing time was thus shortened from seven to 10 days to just under one day, counting hours," said Jiang Guang, NNSA's director for radiation source safety regulation.
And the international cooperation has not ceased during the epidemic. This includes joint efforts in the R&D of the nuclear fusion reactor based in Paris, China's self-made third-generation reactor Hualong-One, as well as sharing experiences.
"As far as I know, all nuclear power plants voluntarily provided necessary help, including epidemic prevention and medical appliances to their domestic and international peers, sharing nuclear safety experiences during this particular time," said Tang Bo, NNSA's director for nuclear power safety regulation.
In March, China issued 355 departmental regulations on nuclear safety supervision and law enforcement.
It's another effort since the nation's Nuclear Safety Law came into effect in 2018, becoming an important part of the national security legal system.
This year, China will plan its nuclear safety work for the next five years. The administration says that it will take more measures, listen to different voices and lay a solid foundation in the sector.