Apple in advanced talks to buy Intel's 5G chip business for $1 bln : WSJ
Apple is in advanced talks to buy chipmaker Intel Corp's smartphone-modem chip business, the Wall Street Journal reported Monday, citing people familiar with the matter.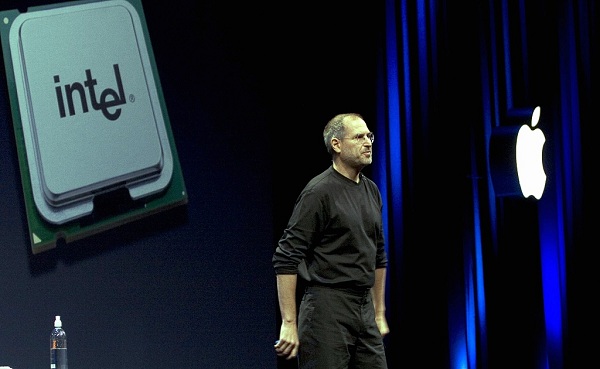 Apple CEO Steve Jobs annonced during WWDC that his company would stop using chips from IBM and switch to Intel by 2006 in San Francisco, CA on 06 June 2005. (File Photo: VCG)
Assuming talks don't fall apart, the deal, valued at $1 billion or more, could be reached in the next week, according to the WSJ.

Intel announced it would exit the 5G modem chip business in April, hours after Apple settled a longstanding legal dispute with Qualcomm, a key supplier of iPhone modem chips.

The Journal had reported in the same month that Intel was exploring a sale for its modem chip business to Apple or another acquirer.

While Apple declined to comment, Intel did not respond to a Reuters request for comment.

Shares of Intel rose 1.5% to 52.10 U.S. dollars, while those of Apple were up marginally in extended trading. Qualcomm's shares were down about 2% on the report.

Intel is expected to report second-quarter results Thursday, while Apple is scheduled to report its third-quarter earnings on July 30.