India's Ola aims to knock Uber off its London perch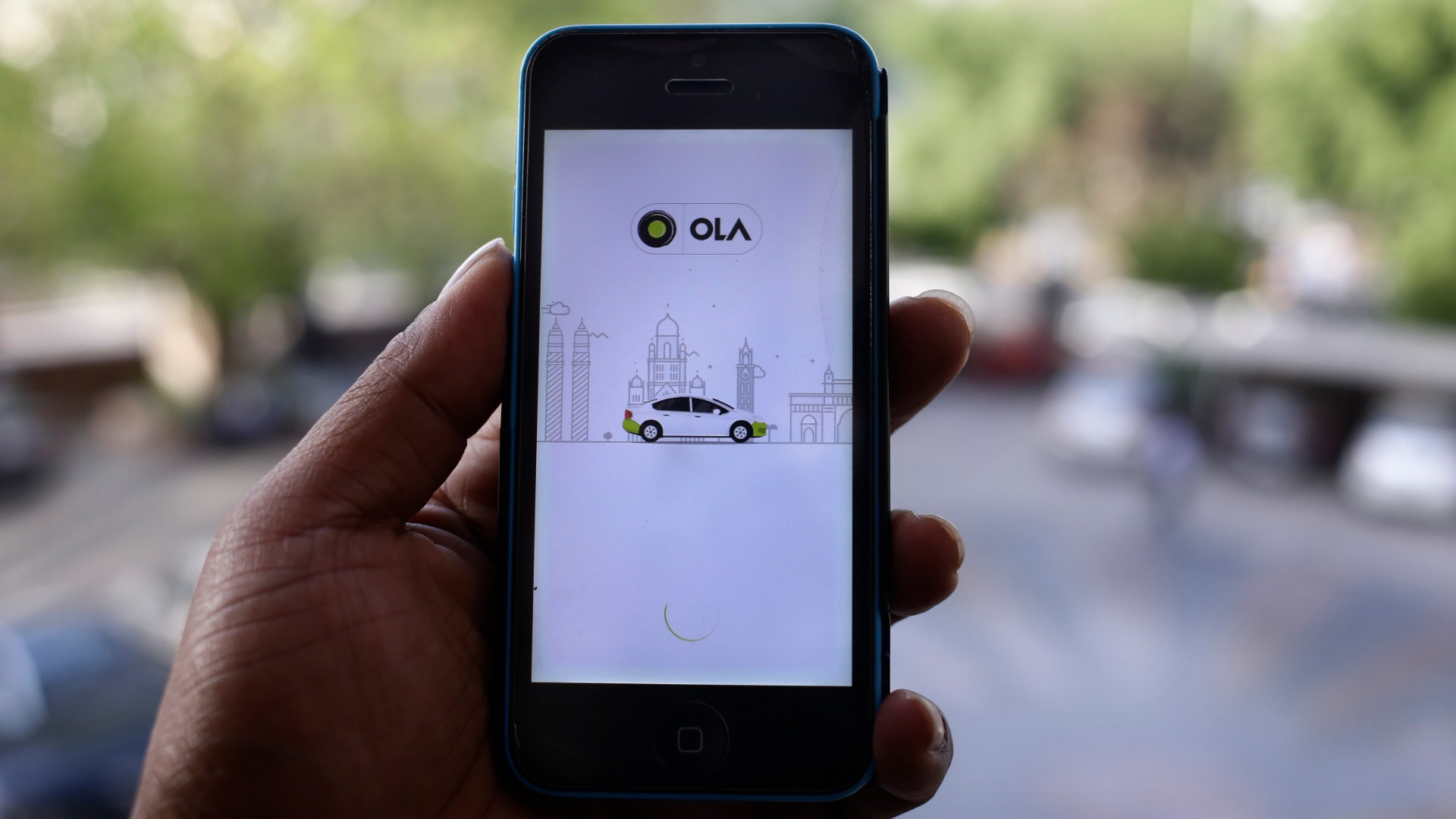 Hail to the chief: Cab app Ola is entering a crowded market dominated by Uber. (Photo: AP)
The UK capital's ride-hailing market is set to hot up after India-based Ola launched its services there, after years of sizing up one of Europe's largest markets for app-based taxi services.
The city's largest player, Uber, is currently appealing a decision by London's transport regulator, TfL, not to renew its license last year, largely over safety concerns. Uber is still operating in the capital while it appeals the decision.
Sensing an opportunity, Ola has highlighted its safety and security measures as a key part of its launch. In a statement, the company said it will "focus on drivers, safety and a collaborative approach with local authorities and regulators."
Among the security aspects, Ola will use a PIN code to verify drivers and customers are in the right car, as well as using artificial intelligence technology to notify the firm if journeys deviate or stop unexpectedly. It will also reject any drivers from using the platform if they have more than six penalty points on their driver's license.
Despite the focus on safety, Ola will be all too aware that London is a price-sensitive market and competition in the ride-hailing sector is fierce. Uber currently leads the pack with 45,000 drivers on its platform. Estonia-based Bolt – which relaunched in the city last year – is second with more than 35,000. Ola joins the fold today, with 25,000 drivers already registered. And there are plenty of other players, such as France's Kapten, which has about 20,000 drivers.
At the moment, price has been a key differentiator for the firms, and Ola says it will offer drivers six weeks of zero commission once they join the platform. It hasn't specified the commission rate after this period, but says it will be "market-leading." Uber currently takes about 25 percent commission, with Bolt charging 15 percent.
Ola is confident it can sweep up market share and, like Uber, it has plenty of big backers. Japan's Softbank – which is one of Uber's largest shareholders – has invested hundreds of millions of dollars in Ola. China's Tencent is another major investor, having pumped $400 million into the firm in 2017.
After launching in smaller UK towns and cities in 2018, Ola has now made its boldest international move. If recent history is anything to go by, though, London has also proved one the toughest major markets out there.