Ferrari unveils SF1000 car for coming F1 season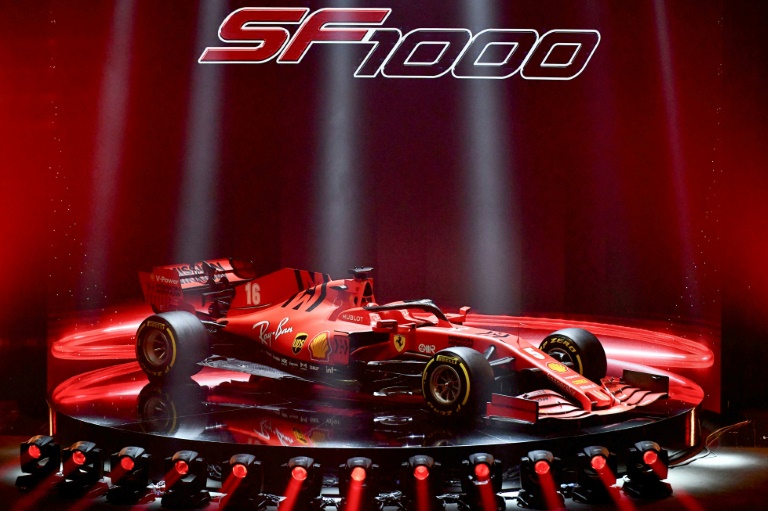 Ferrari's new SF1000 F1 race car. (Photo: AFP)
Ferrari unveiled its new SF1000 car for the 2020 Formula One season on Tuesday, which they hope will deliver a first world drivers title since 2007.
SF1000 acknowledges the fact that the Italian team will start its 1,000th world championship race during the coming campaign, which begins with the Australian Grand Prix in Melbourne on March 15.
"This is a very special year. It's 70 years of Formula One, we have been there from the start and we are going to reach the figure of 1,000 Grands Prix, which is something incredible," said Ferrari Team Manager Mattia Binotto.
Narrower than last season's SF90, with a deeper red coloring the body, Ferrari is pinning its hopes on the SF1000 Ferrari earning them drivers and constructors titles that have eluded them for 12 and 11 years respectively.
"Maybe it looks a lot like the SF90, but I can assure you it is very different," continued Binotto.
"We still have to make progress, especially on reliability," he added, recalling that Ferrari, like the other teams, had to face "the double challenge" of preparing the next season in parallel with the following one, when new rules will come into force.
Four-time world champion Sebastian Vettel, on stage with 22-year-old Monegasque team mate Charles Leclerc, said they were impatient to try out the new car, which will be on track next week for the pre-season testing in Barcelona.
Ferrari won three races last year, two for Leclerc and the other for Vettel, and finished runners-up to Mercedes who won both titles for an unprecedented sixth successive season.