Beijing to use environment-friendly CO2 refrigeration for 2022 Winter Olympics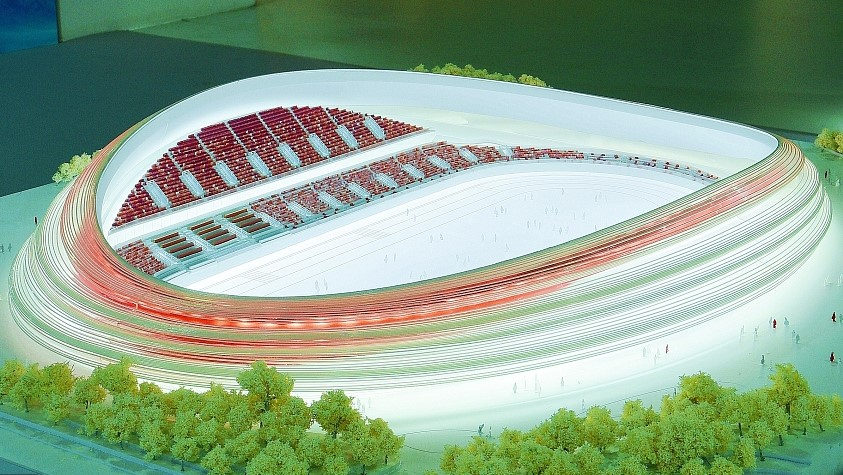 (Photo: CGTN)
Design model of the National Speed Skating Oval for the 2022 Winter Olympics /VCG Photo
Chinese capital city Beijing, as the host for the 2022 Winter Olympics, plans to use new, natural CO2 powered refrigeration systems to cool the ice venues, which will be both the first time in the Olympic history and in the best interest of environment, according to the Beijing Organizing Committee for the 2022 Olympic and Paralympic Winter Games (BOCWOG).
According to Xinhua, the Global Warming Potential (GWP) of the new refrigeration systems is only 1, and they will be used in four venues, including the National Speed Skating Oval under construction.
"This is the first time for the CO2 powered refrigeration technology to be used to cool a big multifunctional ice speed skating oval, " said Ma Jin, a refrigeration system engineer of the National Speed Skating Oval.
"The new systems can create the perfect temperature on the ice ground while saving about two million kWh of electricity annually via heat balance created by recovering waste heat," said Wu Xiaonan, president of the National Speed Skating Oval company.
"The reason we decide to use the new refrigeration systems is because we are sending a signal to the world that China is contributing to protecting the earth," said Liu Yumin, head of the Planning, Construction and Sustainability Department of the BOCWOG.
The IOC praised the new systems as well by comparing its effect in carbon emissions reduction to removing 3,900 cars from the road or planting over 1.2 million trees.
"This (using the new CO2 powered refrigeration systems) is a landmark decision which could potentially help address the issue of climate change, both in China and even globally," Juan Antonio Samaranch, chairman of the IOC Coordination Commission, told reporters.