Sensor research may help robots 'feel'
A team from Xiamen University in Fujian province has made progress in the field of flexible tactile sensors, putting forward a new operating mode for the "skin" of intelligent robots with superior sensitivity.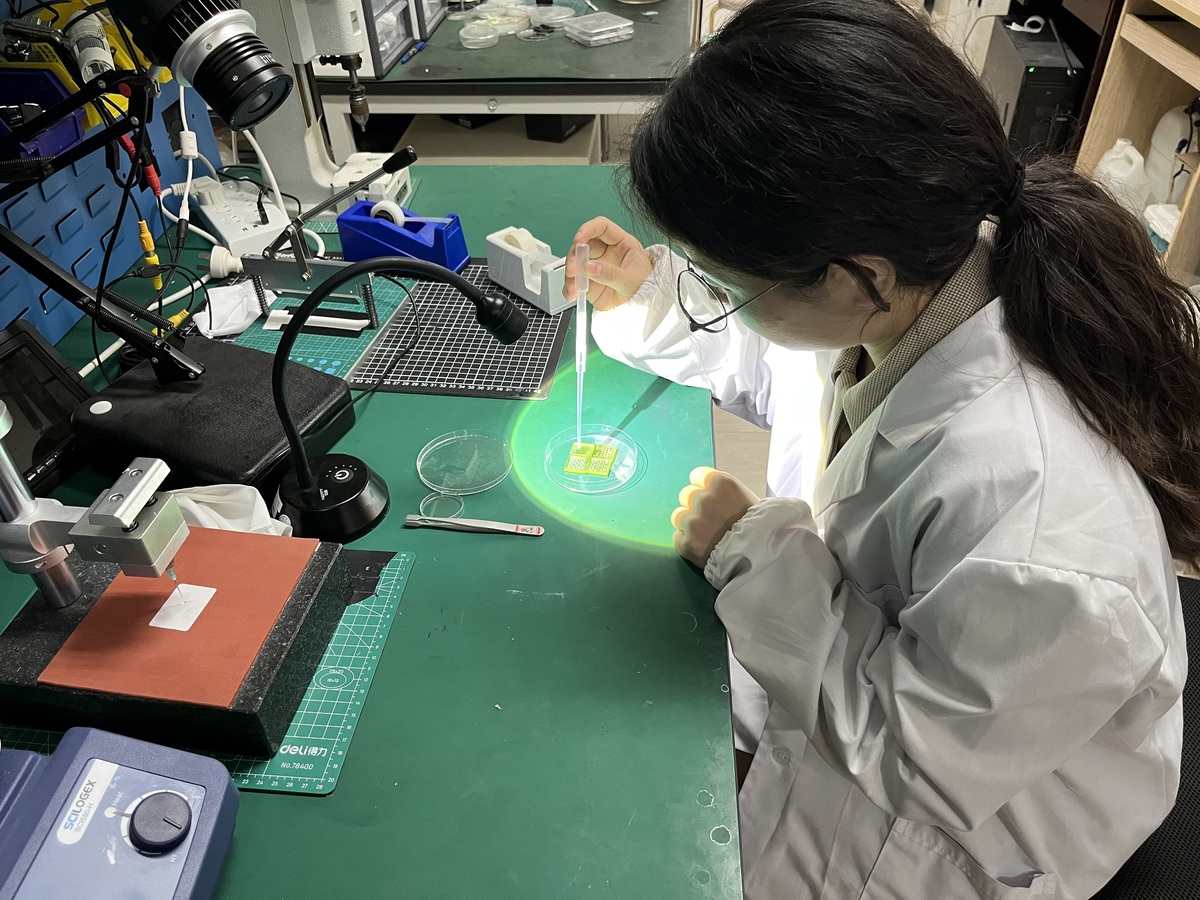 Zhou Wei, the professor who heads the team, said the new flexible tactile sensors can detect ultra-sensitive dynamic forces.
The soft hybrid tactile sensor technology was inspired by the structural composition of arthropods. It not only improves the force transfer efficiency of the flexible materials but also significantly improves the sensitivity of the sensor — up to 17 times the theoretical limit — Zhou said.
It also boasts some other excellent performance characteristics, such as real-time force direction recognition, which may be helpful in future humanoid robots by allowing them to "feel" and respond more accurately.
Over the past two years, Zhang Jinhui, a postdoctoral student in the university's department of mechanical and electrical engineering, has done hundreds of experiments, and finally found the perfect combination of rigid and flexible structure.