Multinational companies apply for 212 blockchain-related patents in China
Global Times
1586472678000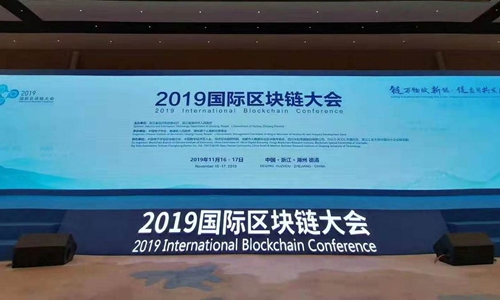 2019 International Blockchain Conference. (Photo: Global Times)
A total of 35 foreign companies including Microsoft, Oracle, Mastercard, Sony, Intel and Walmart have applied for 212 blockchain-related patents in China as of the end of March 2020, the Global Times have learned.

New York-based Mastercard applied for 46 blockchain-related patents, the highest number among all foreign firms. Most of its patents are centered on payment methods, payment software and payment security. The company began filing applications in 2017.

Nokia has applied for 13 patents, Intel 12 and Oracle 9, mostly centered on underlying blockchain technology. Some have said the reason behind the tech company applications is for technological accumulation.

But virtually none of the 35 foreign companies have launched blockchain-related businesses in China, the Global Times has found.

US tech companies including IBM, Google, Facebook and Amazon, despite their intensifying moves in the overseas blockchain industry, have not applied for blockchain patents in China.