Air New Zealand, Swiss travel platform Winding Tree in blockchain tie-up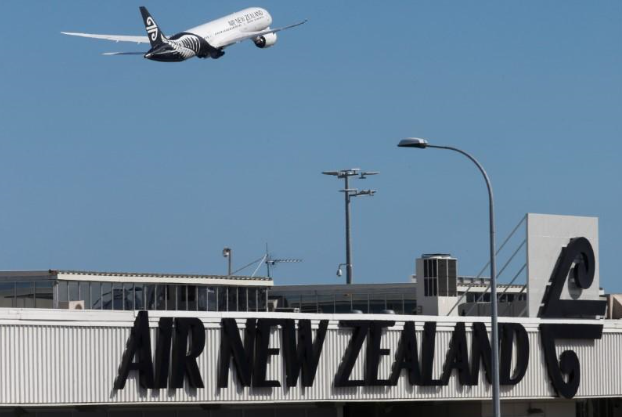 An Air New Zealand Boeing Dreamliner 787 takes off from Auckland Airport in New Zealand, September 20, 2017. REUTERS/Nigel Marple
Air New Zealand said on Wednesday it has teamed up with Swiss travel start-up Winding Tree to explore applications based on blockchain technology that could help the national flag carrier of New Zealand improve the efficiency and security of services such as booking and baggage tracking.
Blockchain, a digital ledger of transactions that has underpinned the virtual currency bitcoin, has permeated every aspect of the business and financial landscape. Almost all global corporations in the world has some sort of blockchain initiative.
The New Zealand airline also said it is investing in Winding Tree's token sale slated for January next year. Air New Zealand did not disclose how much it intends to invest.
Token sales or initial coin offerings have become a way for start-ups in the blockchain space around the world to raise funds quickly and without regulatory oversight.
Air New Zealand chief digital officer Avi Golan said in a statement the airline is looking at a number of potential blockchain uses such as cargo and baggage tracking, retail, distribution, and loyalty program opportunities.
"While we are still exploring its benefits, blockchain may offer a streamlined way to retail airfares and ancillary products alongside our current channels," said Golan.
In making the sales process less complex, Air New Zealand customers can benefit from reduced transactional costs, while the airline can take advantage of the swift and secure sharing of information, he added.
Winding Tree is a decentralized marketplace built on the ethereum blockchain. It aims to develop what it believes to be the first travel marketplace to connect suppliers such as airlines and hotels directly to sellers, allowing companies to bypass third-party vendors.
Air New Zealand said it has worked with a range of technology partners to introduce innovations in the company. These include artificial intelligence-backed chatbot Oscar, which helps customers with queries online and through the Air New Zealand's mobile app.
The airline has also experimented with the social robot Chip, which assisted customers with check-ins at the Sydney Airport earlier this year.
German national carrier Lufthansa has also recently announced partnerships with Winding Tree. Lufthansa was interested in exploring use cases that would put booking, rebooking, and traveler itinerary information on the blockchain.