China's Yulong Snow Mountain sees 50M tourists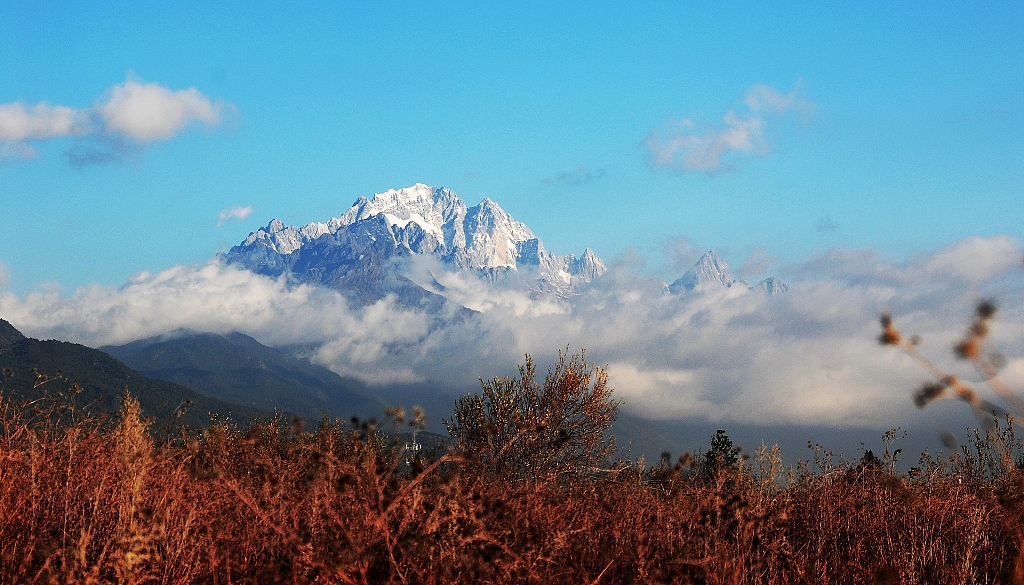 Photo: VCG
The scenic area of the renowned Yulong Snow Mountain in southwest China's Yunnan Province has received a total of 50 million tourists since it opened to public in 1994, the administration of the scenic area said Thursday.
The snow-capped mountain is located in the northwest of the city of Lijiang with the main peak elevation being 5,596 meters. There are 19 glaciers in the mountain. The mountain was listed as a key national scenic spot in 1988.
It attracted 4,700 tourists in 1994, whereas the number of tourists has now risen to 50 million in total. The tourism revenue rose from 240,000 yuan (34,709 US dollars) in 1994 to more than 1 billion yuan in 2018.
Great efforts have been made to protect local ecological system, and to improve infrastructure and management of the scenic spots as well as the level of services over the past 25 years, said Yang Junxing, director of the administration committee of the scenic area.
Through being engaged in the tourism industry, local residents have gradually shaken off poverty and led a well-off life, according to Yang.
In order to strengthen the protection of the environment of Yulong Snow Mountain, the city of Lijiang has accelerated water ecosystem restoration and protection projects in recent years, expanded afforestation, and prohibited excessive deforestation, cultivation and grazing.