Xinjiang to operate 26 chartered tour trains
chinadaily.com.cn
1599814606000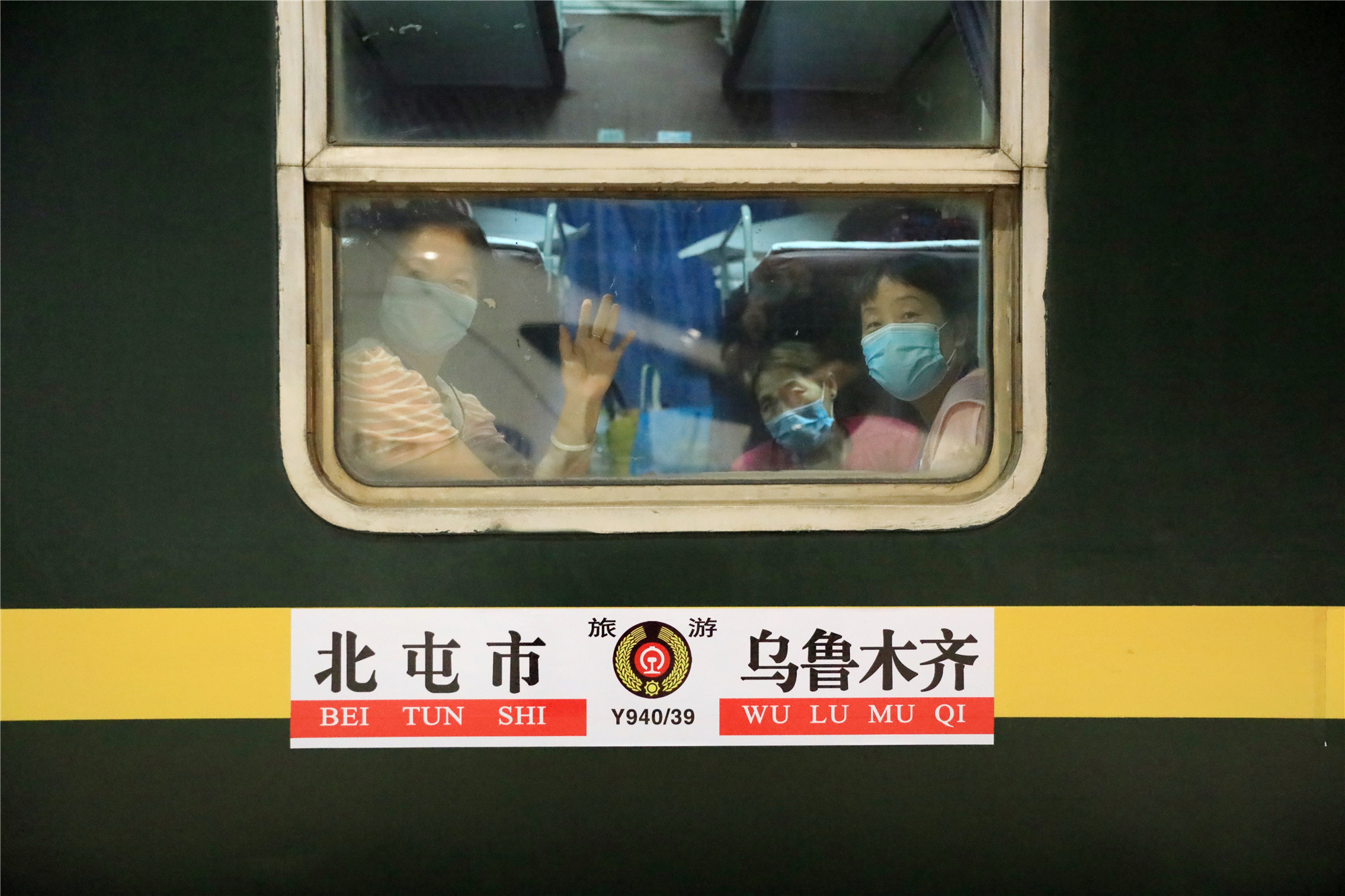 The special tour train between Urumqi and Beitun city in the Xinjiang Uygur autonomous region. (Photos: China Daily)
The Xinjiang Uygur autonomous region, a major tourist destination in China, will introduce 26 chartered tour trains to further promote its tourism industry in the months ahead, according to China Railway Urumqi Group Co Ltd.
For the chartered train tour, six travel sites have been designed in areas of the region's vast southern, northern, and eastern parts, and the 26 tour trains are planned to be operational during the next four months starting Sept 11, the company said.
The event is aimed at attracting tourists from different places, and is also one of the regional railway company's initiatives for supporting its tourism revitalization, according to Xinjiang Railway Tourism Development Group.
Huang Tingfen, deputy general manager of the group, said tour train line products are designed to help Xinjiang prosper, and to encourage tourism enterprises to be relieved from business depression.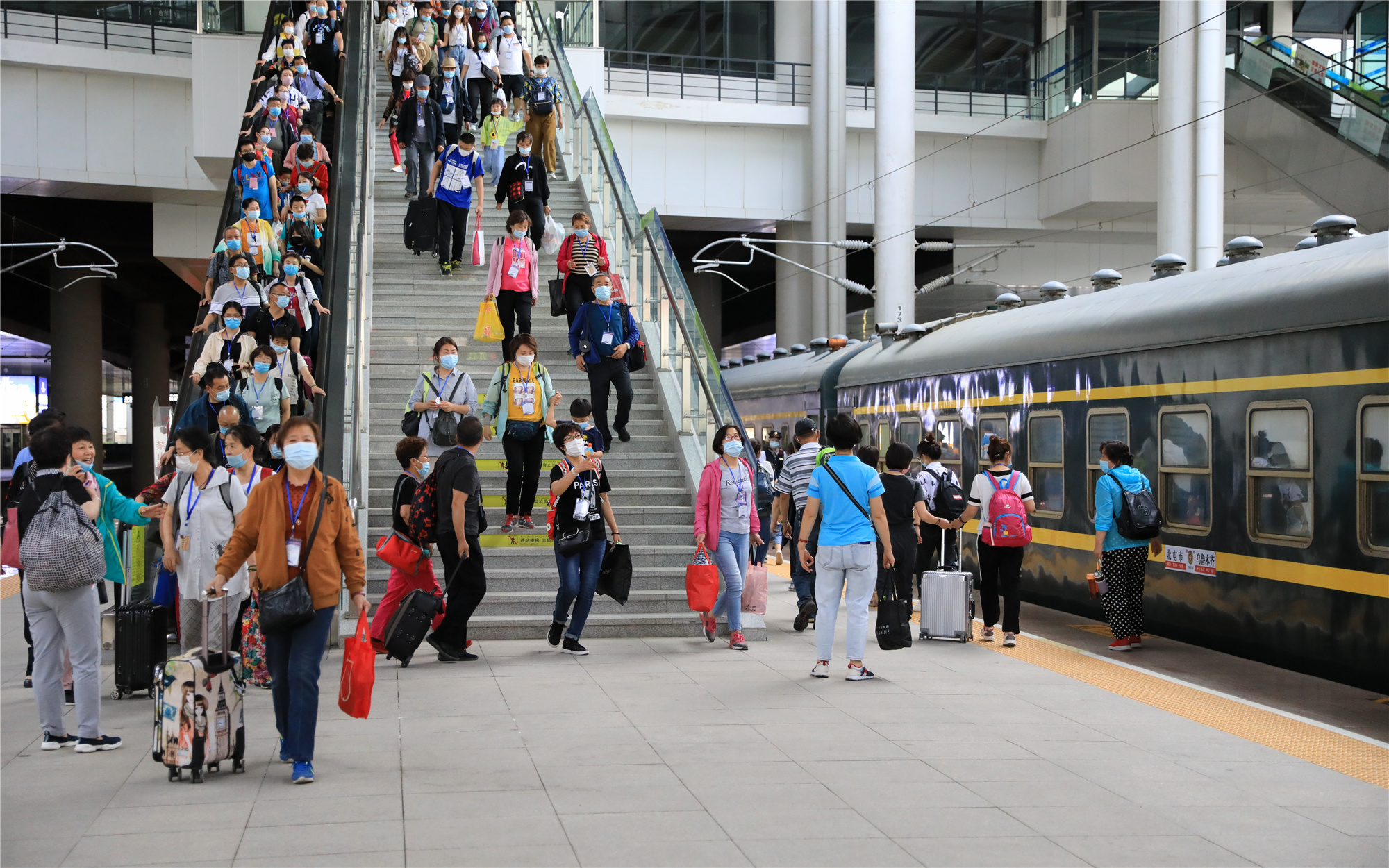 Tourists take the train in Xinjiang.
"The products are mainly focused on weekend tours. Most tourists are from the region, and tourists from outside the region are also part of the plan," Huang said. "We hope to see an increase of tourists especially during the National Day holiday in October."
"We also want more passengers on the trains to get the benefit of subsidized tourism policies offered by the regional culture and tourism department, different cities, prefectures and tourism sites," he added.
Prices of the tour train lines will fall 30 percent to benefit the tourists, Huang said.
According to the schedule, the first product is a cross-city and prefecture tour, and is mainly intended to bring tourists from Hami and Urumqi to Altay. Then it will facilitate regional tours with more local tourists, and after November, the tours will expand to cover more domestic cities and attract more tourists from other provinces and regions.