Extended May Day holiday to see 'tourism craze': Ctrip
China's extended May Day holiday this year will see another "tourism craze" with an estimated total of 160 million trips, the country's biggest online travel agency Ctrip said Thursday.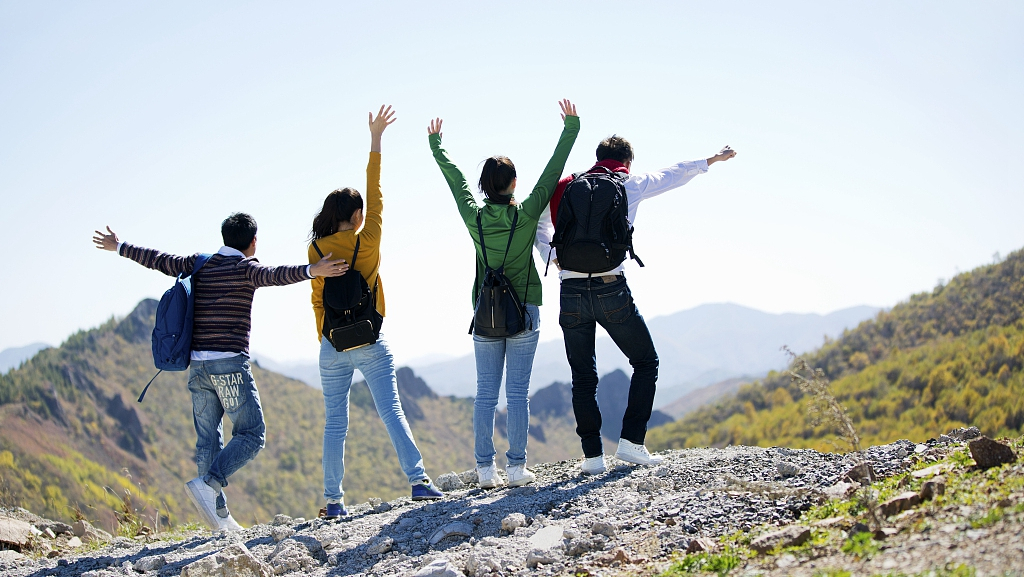 File photos: CGTN
The figure is about 50 percent higher than that of the Tomb-sweeping holiday which was from April 5 to 7, according to Ctrip's prediction.
Ctrip had made an earlier forecast of 150 million trips after authorities' decision to extend the vacation boosted online searches and orders for trips.
The State Council, China's Cabinet, announced last month that this year's May Day holiday would be extended to four days, from May 1 to 4.
Ctrip data showed some 49 percent of users opted for journeys lasting four to six days thanks to the extension. Visitors from more than 610 cities from home and abroad have booked tours through the leading travel agency to over 900 destinations across 90 countries and regions.
The number of young travelers - born between 1980 to 1999 - accounted for about half of the total, Ctrip said.
Eastern Asian countries such as Thailand, Vietnam and Indonesia are the most popular overseas destinations, and American and European countries will also see an increase of Chinese visitors, it added.
Domestically, Sanya, Xiamen, Beijing, Guangzhou, Chengdu, Shanghai, Xi'an and Chongqing are expected to be among the most popular choices, according to the agency.
To meet the demand of growing travelers, the China Railway Corporation is preparing more trains. The railway operator expects some 68.2 million railway passenger trips from April 30 to May 4, a growth of 10.9 percent year on year.
Chinese tourists made 147 million domestic trips during the three-day long May Day holiday last year, up 9.3 percent year-on-year.