How will 5G network change our travel?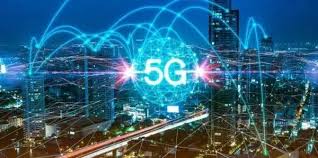 (Photo: new.qq.com)
China's Ministry of Industry and Information Technology (MIIT) last week issued the first 5G licenses for commercial use, marking China's official entry into the 5G era.
From booking trips and hotels to sharing rides and carpooling – the 4G network has provided us with convenience to travel at any time. With the advent of the 5G era, what will happen to our new journey?
Transportation in 5G era
Transportation systems in cities will have "brains": They would be able to monitor which places are less crowded or where car accidents are so as to adjust traffic lights and flow automatically. With the high speed of the 5G network, every adjustment will happen in a second without delay.
South China's Guangdong Province has launched the first 5G bus line. Passengers can watch TV in 4K definition on the bus and download a movie in just a few seconds. The bus line is part of the 5G intelligent transportation network. A real-time monitoring platform using big data will collect drivers' behavior, passengers' flow, and vehicles' status to provide security for public transportation.
Hongqiao Railway Station in Shanghai will be home to the world's first 5G railway station, which is expected to be completed in September.
Accommodation in 5G era
Combined with artificial intelligence (AI), the 5G network will make online robots, virtual reality and other interactive services more widespread, which will offer travelers more accommodation choices during their trips.
Shenzhen Intercontinental Hotel has collaborated with Chinese tech giant Huawei on the world's first 5G hotel, which opened in April this year. There, AI robots will guide guests all the way to their rooms and offer destination guidance, food delivery, and other services. The presidential suite will be equipped with VR equipment and movies in 4K definition.
In the future, a 5G hotel could even record the guest's temperature, humidity, and lighting preferences in advance, and make their stay a more personal experience.
Scenic areas in the 5G era
The 5G network will make tourist attractions more interactive.
Southwest China's Chongqing Municipality will make 5G technology all over the Yangtze River Cableway accessible and install 360-degree cameras at the bottom of the cable car. Visitors can get the same river-crossing experience as if taking the cableway in any place by wearing VR devices. Without queuing, tourists can get a full view of the scenery on both sides of the river.
5G technology can also be used for real-time monitoring of tourism safety integration. For example, Jiuzhai Valley National Park in Sichuan Province has set up 1,000 monitors, which can forecast wind speed, rainfall, and soil damage and control visitors' flow in order to ensure their safety.
With the 5G technology, driverless ferry vehicles between scenic spots will effectively alleviate the transportation pressure during peak seasons and share the workload of manned vehicles.
5G network means more is possible in tourism and more interactive experience await everyone. Are you ready for the new era?