Legionnaires sickens 12 in California, including 9 at Disneyland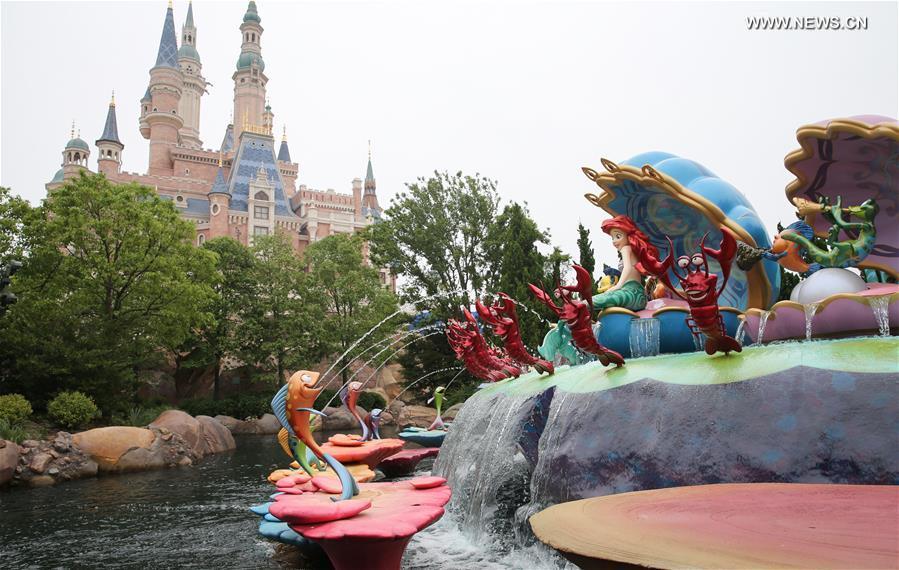 Photo: Xinhua
Disneyland has shut down and decontaminated two cooling towers following an outbreak of Legionnaires disease that sickened 12 people, nine of them guests or employees at the theme park in Anaheim, county health officials said on Saturday.
One of the three cases of the respiratory illness not linked to Disneyland was fatal in an individual who had additional health issues, said Jessica Good of the Orange County Health Care Agency.
The chief medical officer for Walt Disney Parks and Resorts, Pamela Hymel, said in a written statement that after learning of the Legionnaires cases, park officials ordered the cooling towers treated with chemicals to destroy the bacteria and shut them down.
Cooling towers provide cold water for various uses at Disneyland and give off a vapor or mist that could have carried the Legionnella bacteria.
Disneyland, which opened in 1955 and attracts tens of thousands of visitors a day, is owned by The Walt Disney Company (DIS.N).
Hymel said that local health officials had assured them that there was no longer any risk to guests or employees of the park.
There was no information on the condition of the remaining 11 victims, due to patient confidentiality laws.
Good said an investigation of Legionnaires cluster discovered that the 12 people sickened by the serious lung disease had traveled to, lived in, or worked in Anaheim during the month of September.
Ten of the victims, who ranged in age from 52 to 94, were hospitalized.
Legionnaires disease is caused by the Legionella bacteria and can cause potentially fatal respiratory illness and pneumonia. Older people and those with health issues are particularly at risk.
According to the Orange County health agency Legionella is becoming more common in the United States and in Orange County, where 55 cases have been reported through October 2017, compared with 53 for all of 2016 and 33 in 2015.
Symptoms develop 2 to 10 days after exposure, the OCHCA said, and include fever, chills, cough, muscle aches, and headaches. It is treated with antibiotics, which can improve symptoms and shorten the length of illness.
The disease is not contagious.