Unveil the mystery of DPRK tourism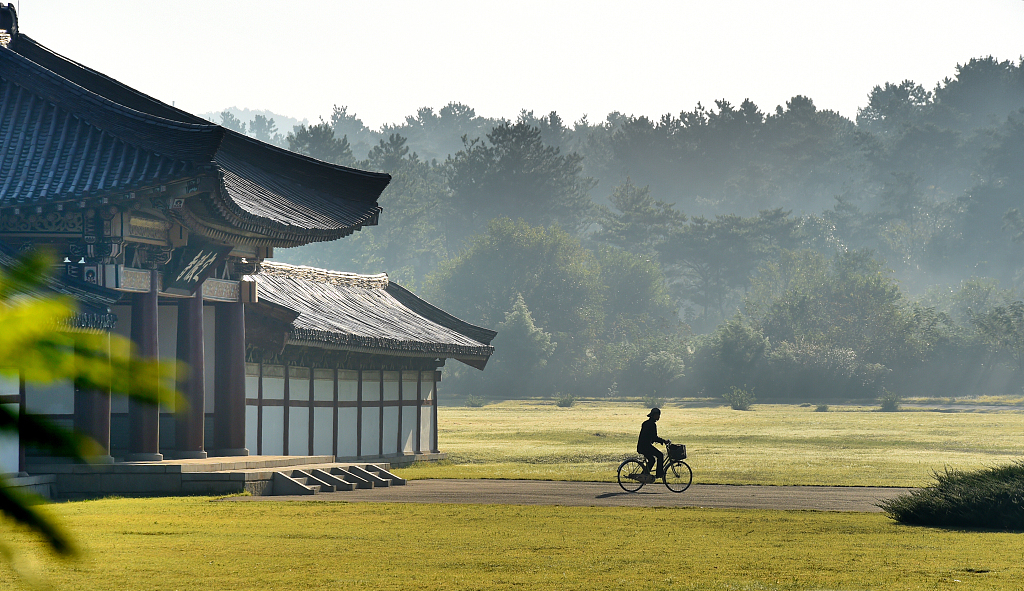 Chongrung Temple in Pyongyang, DPRK. (Photo: VCG)
The straight line between Pyongyang, the capital of the Democratic People's Republic of Korea (DPRK), and Beijing is about 800 kilometers away. Despite more and more Chinese tourists choosing the DPRK as a destination, the country still has a mysterious veil. Historical sites and beautiful scenery make tourism to DPRK an enticing prospect.
In June 2013, the Kaesong Historic Area successfully became the DPRK's second UNESCO heritage site. It houses many historical relics, including classical poetry, literature, architecture and cultural treasures.
The Koryo Museum is located in Kaicheng City. It was once the top school in the ancient Koryo Dynasty. A 1,000-year-old ginkgo tree is a precious living fossil and witness to the city's historical changes. More than 1,000 relics are displayed in the museum.
Panmunjom is famous as the site of the signing of the Korean Armistice Agreement in 1953. Now, it also symbolizes people's hope for peace.
Located in the northwest of the DPRK, Mt. Myohyang, one of the country's four famous mountains, is best known for its beautiful natural landscape, precipitous hills and old arborvitaes.
The Tomb of King Tongmyong is a mausoleum located near Pyongyang. One of the tombs is the royal tomb of Tongmyong (58–19 BC), the founder of the ancient Koryo Kingdom. It is a precious cultural heritage of the DPRK.