China to hold tourism promotion activities worldwide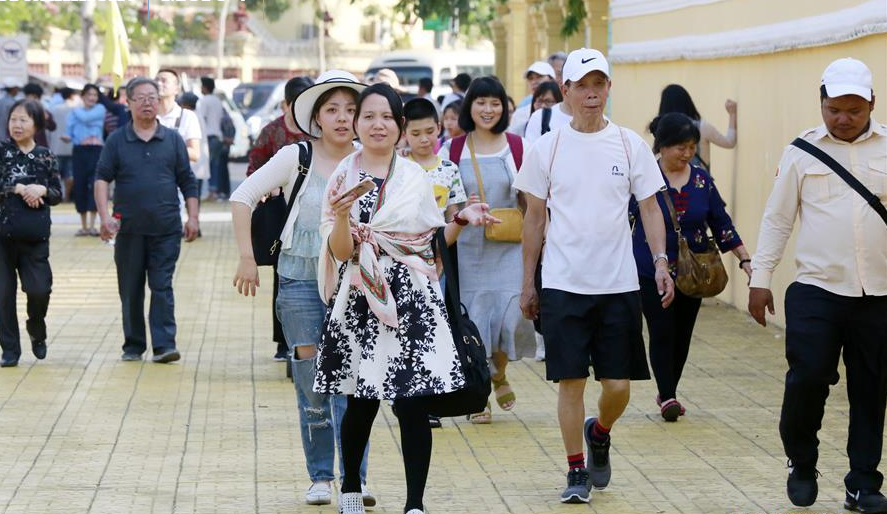 Chinese tourists walk beside the Royal Palace in Phnom Penh, Cambodia, Jan. 29, 2019. (Photo: Xinhua)
BEIJING (Xinhua) - China will hold a tourism and culture promotion event titled "China Tourism and Culture Week," with a series of activities taking place worldwide, from May 15 to June 30.
A total of 34 Chinese culture centers and 19 China national tourist offices in cities such as Madrid, Seoul and Copenhagen will hold over 200 promotion activities, according to a press conference for the event Sunday.
The activities, including a photo exhibition of China's natural scenery as well as performances, lectures and forums, have different themes such as Chinese celadon (a type of pottery) and traditional Chinese medicine.
An international tourism festival will also be held in Suzhou, a famous tourist city in east China's Jiangsu Province, between May 17 and 31, during which Chinese culture centers in countries including Hungary, Japan and Singapore will hold promotion activities to display Suzhou's cultural and tourism products.