DPRK tourism thriving among Chinese thanks to historical links
PYONGYANG, June 19 (Xinhua) -- Nearly 70 years ago, in October 1950, hundreds of thousands of Chinese young men and women in uniform crossed the northeastern border to the Democratic People's Republic of Korea (DPRK), fighting in the Korean War alongside with their Korean comrades.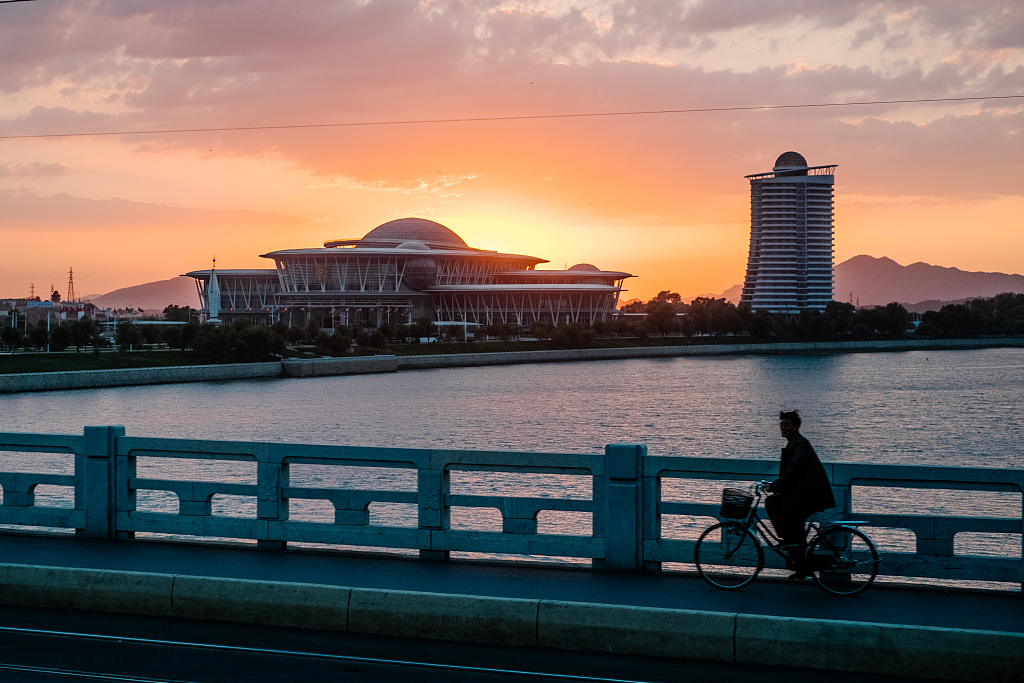 (Photo: VCG)
Nowadays, hundreds of Chinese people cross the Yalu River from northeast China's city of Dandong -- by train or by bus -- to the DPRK to sightsee. Others seek to uncover wartime stories.
Panmunjeom, located in DPRK-South Korea's border town of Kaesong, receives international tourists every year. The village, which witnessed the signing of the armistice agreement that halted the 1950-1953 Korean War, or more recently the historic summit of the heads of DPRK and South Korea, is now crowded with curious visitors interested in gazing over parts of South Korean soil from inside the DPRK.
"I grew up watching Heroic Sons and Daughters, Shangganling among others. I can still recite many pieces lauding the Chinese People's Volunteer Army, so I hold special emotions and have curiosity towards the DPRK," said Mr. Li, a retired engineer from Beijing, who did not give his full name to Xinhua.
Shangganling was a battlefield where many heroic sons and daughters fought for 43 days starting from Oct. 14, 1952 to crush enemies from the south. Some call the place the "Verdun of Korea," and the battle was written in movies and history.
"The trip fulfills a long-cherished wish of mine," Li added.
The special bond between China and the DPRK is not just personal to Li.
Zhang Runfu runs a travel agency in Dandong, China's northern Liaoning Province. Of the roughly 200 thousand annual Chinese visitors to the DPRK, his agency sends over 3,000 of them.
He said the tourists -- most of them elderly -- go to DPRK not only to sightsee, and they also want to have a close look at where their parents' generation had fought.
Zhang said travel to the neighboring country has been thriving, especially since Kim Jong Un, top leader of the DPRK visited China in March 2018. Still, tourism to the DPRK was hit hard by UN sanctions despite no mention of international travel to the country.
The top places to go for foreign visitors include Kim Il Sung Square in downtown Pyongyang, the Tower of the Juche Idea, and the Mansu Hill Statues.
Most Chinese visitors said they are satisfied with DPRK's tourism offerings including hotel, guides, transport, and cuisine.
"My impression with DPRK is that it is clean and neat," said Wang from China's northern Jilin Province, who chose not to disclose his full name.
"We want to see more Chinese young men and women exchanging with their DPRK counterparts in culture and sports," said Zhang the travel agent, "visiting the places where the volunteer army battled, and to learn and feel for themselves the virtues of dedication and perseverance."