Ministry issues road safety precautions ahead of May Day travel rush
BEIJING, April 28 (Xinhua) -- China's Ministry of Public Security has called for enhanced road safety precautions during the May Day holiday, which is expected to see traffic spikes.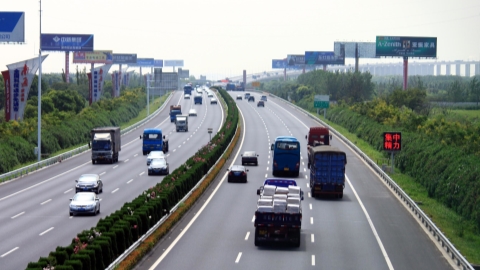 Photo: Shine.cn
The past three May Day holidays have marked the first two nights of the holiday as accident-prone, the ministry said.
The ministry warned the public against major traffic risks during the holiday, including traffic surge in expressways, tourist cities and destinations, possible increase of traffic violations and rainfall in some regions.
Drivers and travelers were advised to closely follow road and weather conditions, and to abide by traffic regulations.
This year's May Day holiday will last from May 1 to 4. An estimated 160 million trips will be made during the period, according to Ctrip, China's biggest online travel agency.
Cover image: VCG