Notre Dame plans to build new $66 million campus art museum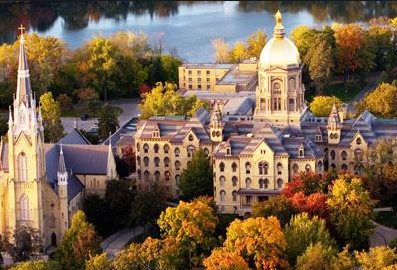 The University of Notre Dame is planning construction of a new $66 million campus art museum.
Notre Dame says the new Raclin Murphy Museum of Art will be named in honor of longtime benefactors Ernestine Raclin and her daughter and son-in-law Carmen and Chris Murphy. The school says they've made an unspecified lead contribution toward the project.
The museum is planned for the southern end of the South Bend campus, with construction expected to start in 2020. Notre Dame says its current Snite Museum of Art will remain open.
Snite Museum director Charles Loving says it's at capacity and is turning down some programs.
Raclin's parents funded construction of Notre Dame's Morris Inn hotel in the 1950s. Chris Murphy is the longtime CEO of South Bend-based 1st Source Bank.