Guizhou's Fanjing Mountain named 'most exciting destination' for 2019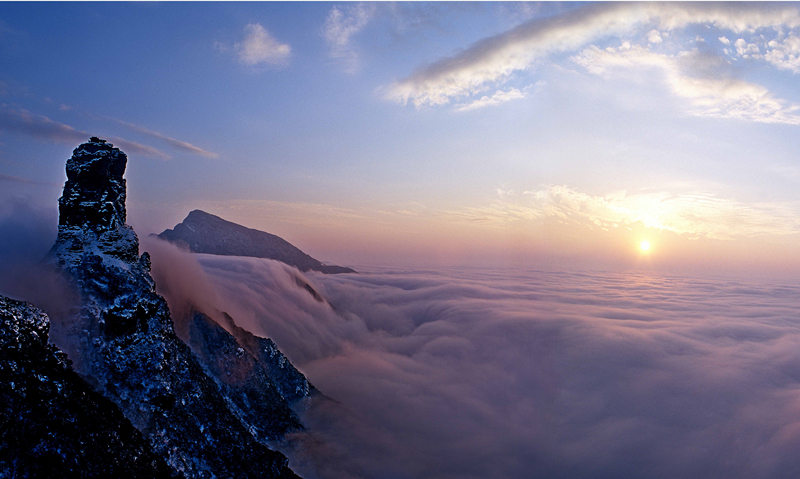 Fanjing Mountain is situated in Tongren city, Southwest China's Guizhou province. (Photo: China Daily)
Fanjing Mountain in Southwest China's Guizhou province has been included as one of the 28 destinations and experiences for the year of 2019 by National Geographic Traveler magazine.
The only Chinese destination to be listed, together with Egypt's Cairo, Canada's Toronto and Vietnam's Hoang Lien Son, the mountain is described as "a sacred Buddhist site and a place rewarding hiker with bizarre rock formations and above-the-clouds views" by the magazine. Home to 382 vertebrate species including wild panda and clouded leopard, the nature reserve is also the habitat of the largest number of gray snub-nosed monkeys in the world, around 700.
The rich biodiversity also earned it a place on the list of UNESCO World Heritage Site last year.