China steps up efforts to upgrade toilets at tourism destinations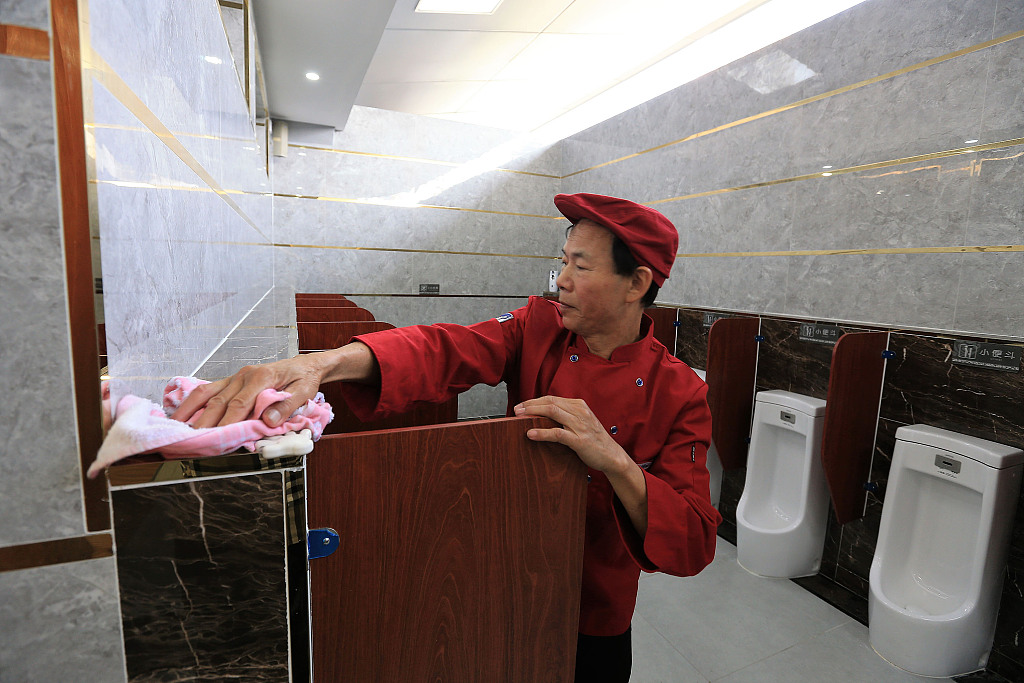 A sanitary worker cleans the toilet in Baoan coastal square,Shenzhen on December 6, 2017. (File photo: VCG)
Tourism destinations across China built and upgraded a total of 29,700 toilets in 2018 with the policy and financial support of the government, the Ministry of Culture and Tourism has said.
The ministry allocated an increasing amount of its tourism development fund to toilet upgrading projects and extended a preferential policy that facilitates tourism destinations to obtain new land for toilets, said a ministry statement published earlier this week.
Following an action plan to improve toilets at tourism destinations from 2015 to 2017, the ministry published another action plan from 2018 and 2020 and revised the criteria for evaluating public toilets at tourism destinations in 2018, according to the statement.
It also issued a directive to stop tourism destinations from spending excessively on luxury toilets.
From 2015 to 2017, the country had built and upgraded more than 70,000 toilets for tourists.
Cover image: IC