Lao ancient capital attracts more Chinese tourists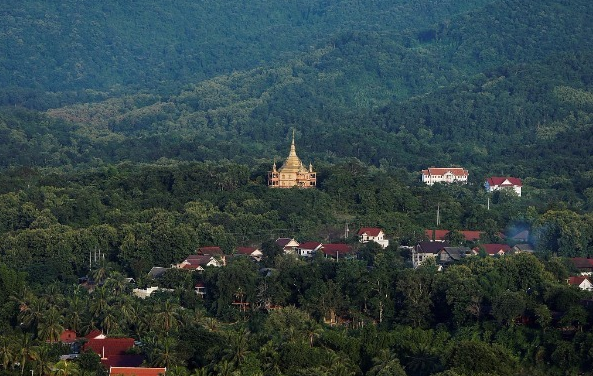 (Photo: Xinhua)
World Heritage-listed Lao ancient capital Luang Prabang, nestled among the Mekong river and mountains, has become more popular among Chinese tourists, local media reported on Tuesday.
In 2019, the number of Chinese visitors to Luang Prabang and other provinces is expected to grow, under the ongoing Visit Laos-China Year campaign, local daily Vientiane Times reported on Tuesday.
Deputy Director of Luang Prabang provincial Information, Culture and Tourism Department Soudaphone Khomthavong was quoted by the report as saying that the city is currently riding a wave of popularity with Chinese visitors with some traveling in groups of hundreds of vehicles.
As a result, some Chinese restaurants were opened to cater to their culinary tastes.
"We recommend that restaurants add Chinese language to their menu so people can order the food they like," she said.
Local authorities expect Chinese tourists to top all nationalities visiting the world heritage city in 2019.
The ancient city of Luang Prabang, listed in 1995, is one of Laos' two UNESCO World Heritage Sites with the other being the Vat Phou temple complex in southern Laos' Champassak province, which was listed in 2001.
More than 4.1 million visitors came to Laos during Visit Laos Year 2018, an 8.2 percent increase over 2017, according to the Lao Ministry of Information, Culture and Tourism.
Officials forecast that more than one million Chinese will spend their holidays in Laos in 2019 with 4.5 million visitors in total expected.
Popular events throughout the year are the lively Lao New Year celebrations, the boat racing festival, festivals to mark the start and end of the Buddhist Lent Day, and the lighted boat festival.